Progressive web apps are easier to manage and cheaper to build. And, when using web app templates, you can get a complete app made in half the time.
In this post, we feature some of the best progressive web app templates you can use to make various types of apps. Whether you're a web designer, developer, or making your first web app, these templates will surely come in handy.
Times are changing and you no longer need to hire app development agencies to build a mobile app. Using a progressive web app, you can build an app with less effort and at a very affordable cost.
When making a mobile app for a simple website or a service, like an online store or a delivery service, a progressive web app is the best method to accomplish your goals.
What Is a Progressive Web App?
At the bare minimum, it would cost at least $25k to build a simple native mobile app. This has been holding back many small businesses and companies from bringing their services to mobile platforms. A small restaurant would never be able to afford that kind of cost to build a mobile app to offer a food delivery service.
Progressive web apps are the solution to this problem. They allow you to build a mobile app using web-based technologies and software (eg: WordPress, PrestaShop) to power up the app.
Progressive web apps are now so advanced that they look and feel just like a native mobile app. And they are so much easier to manage.
You'll find some great progressive web app templates below. Take inspiration from them. You can even download and use them to make your own web apps.
Foodomaa – Multi-Restaurant Food Delivery App Template
Accepting food orders and making deliveries online has been one of the biggest issues for small businesses, especially during a time like a pandemic. With this complete web app template kit, you can easily create a mobile app experience to accept orders on mobile platforms as well as on desktop.
Foodomaa app template comes with all the useful features that you'd expect to see on a food delivery app. Including a modern design, GPS tracking, live order tracking, automatic shop open and close schedules, social login, along with Stripe, PayPal, GooglePay integrations. The app can be installed on Android, iOS, and Windows platforms.
Progressive Web App Template for WooCommerce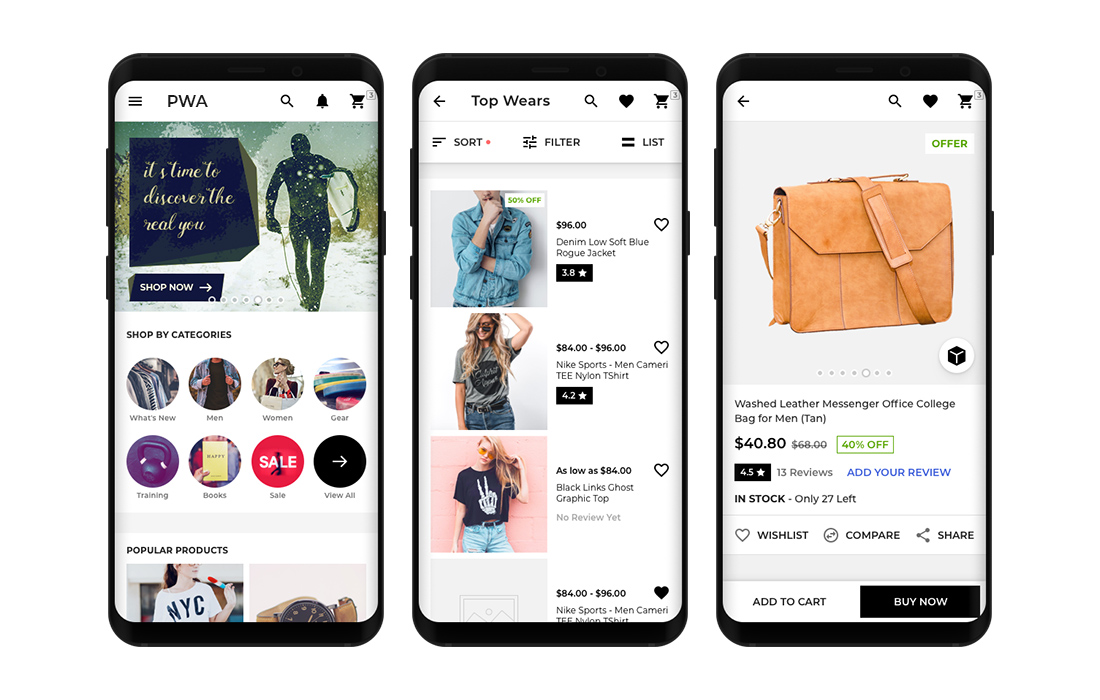 WooCommerce is a popular choice for building online stores. Even though a WordPress shop made with WooCommerce can already be accessed via mobile using a browser, it doesn't always deliver a smooth experience to customers. Especially when making sure customers feel safe during online transactions.
This progressive web app template offers a great solution with its ease of use and native-like app experience. Using the template you can transform your WooCommerce store into a mobile app. Users can install the app on their phones and even access the store offline.
Osclass Android and iOS App Template Pack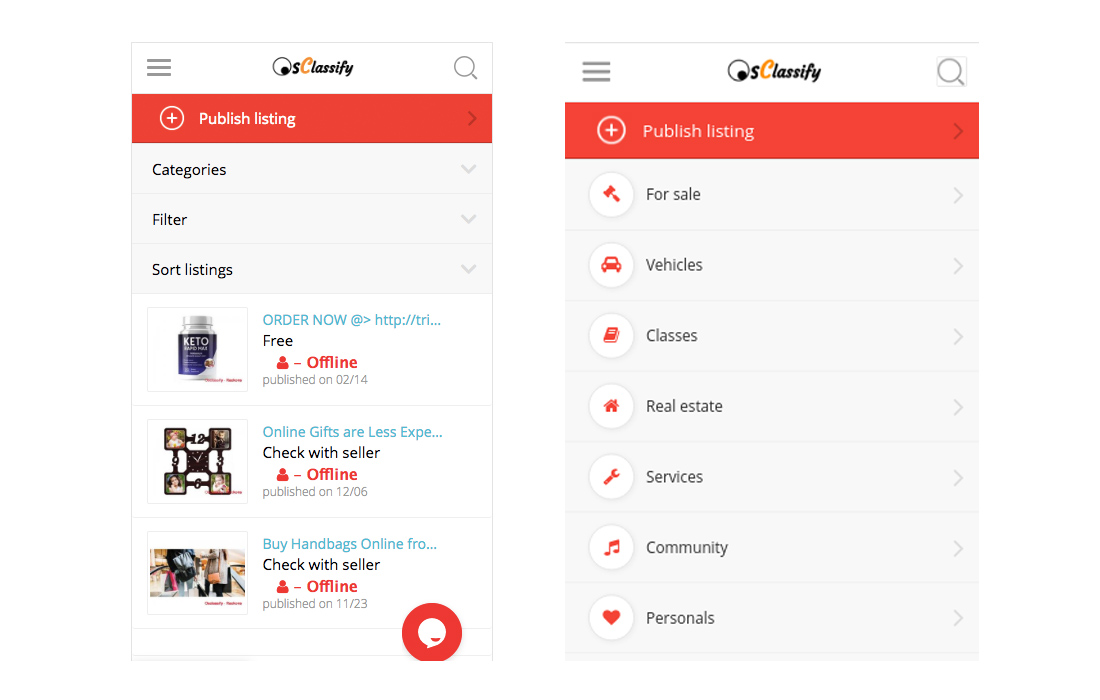 If you're planning on creating an online classifieds ads platform, Osclass is a powerful software you can use to create a professional classifieds website. Using this template pack you can convert that Osclass website into a complete mobile app experience.
Powered by Osclass, this web app templates pack allows you to create a powerful classified ads app where users can easily post and browse ads. You can also monetize the app using Admob and track visitors using Google Analytics. The app gives a smooth web view app experience and it includes templates for both Android and iOS platforms.
Order Now Mobile App Template for WooCommerce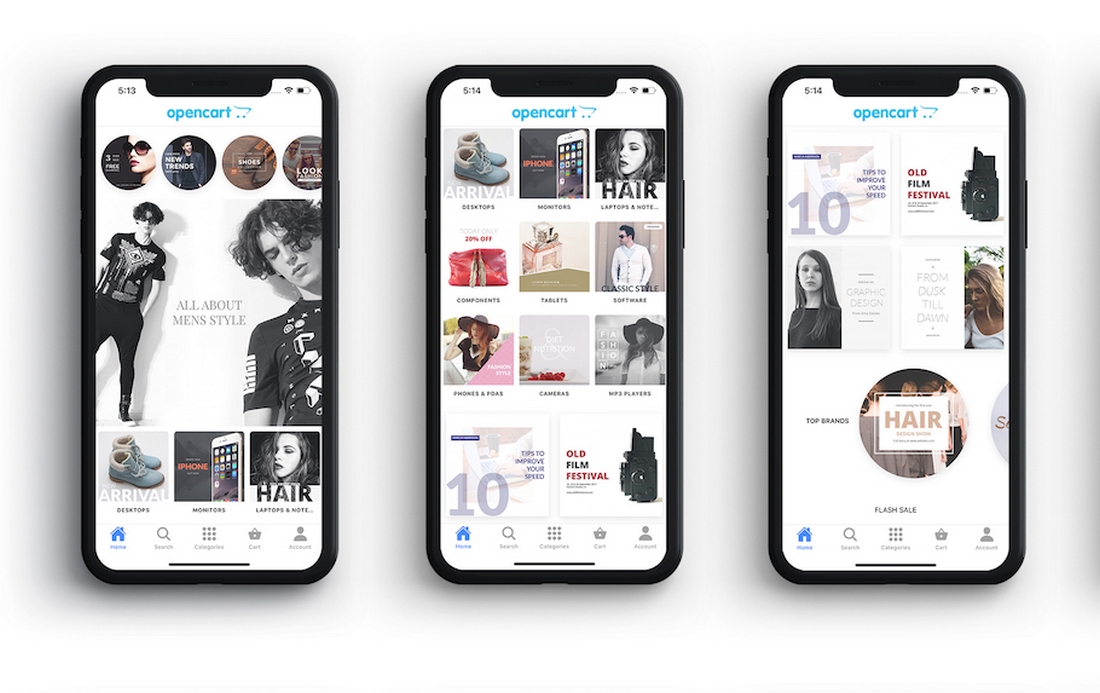 Surveys show that users tend to abandon an app when it takes more steps to install and setup. With this app template, you can make sure users stay on your shop and place orders more easily.
This app template lets you offer a mobile app experience through your WordPress WooCommerce store. It supports light and dark themes, all popular payment processing services, and more importantly, lets users checkout items in just three-steps. The template also features a beautiful dynamic design as well as support for WPML and OneSignal.
Progressive Web App Template for WordPress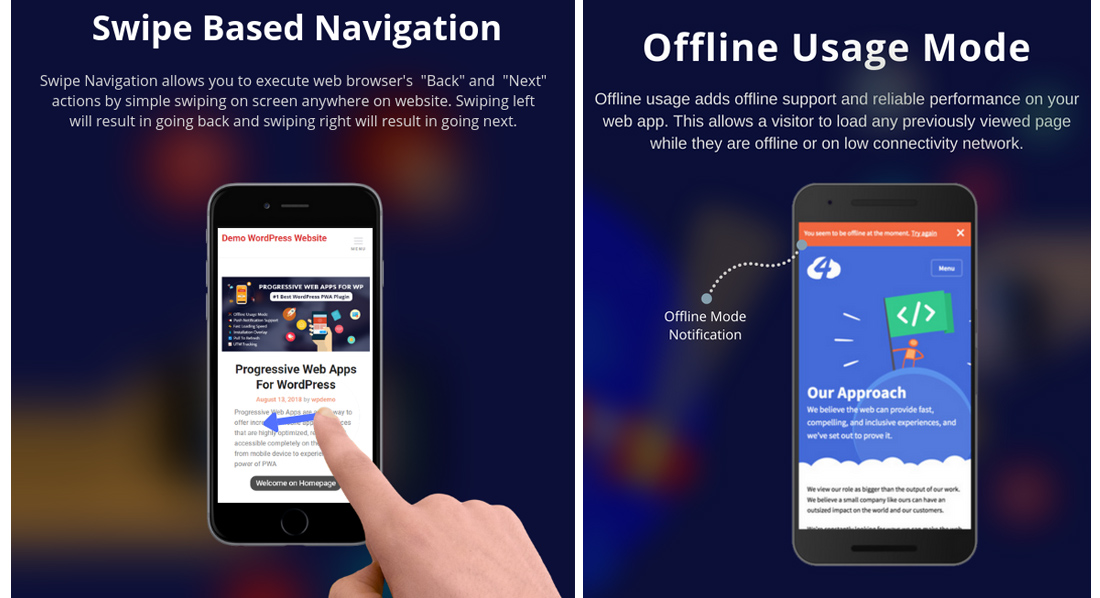 Web apps aren't just for online stores and restaurants. Even blogs and magazines can make great use of progressive web app technology to get more traffic and generate more revenue.
This progressive web app is designed to support all types of WordPress websites. It's very lightweight and works flawlessly on both mobile and desktop platforms. The app even works offline and lets you send push notifications to mobile users to notify them of your website's latest updates.
sterial Mobile – Progressive Web App Template Kit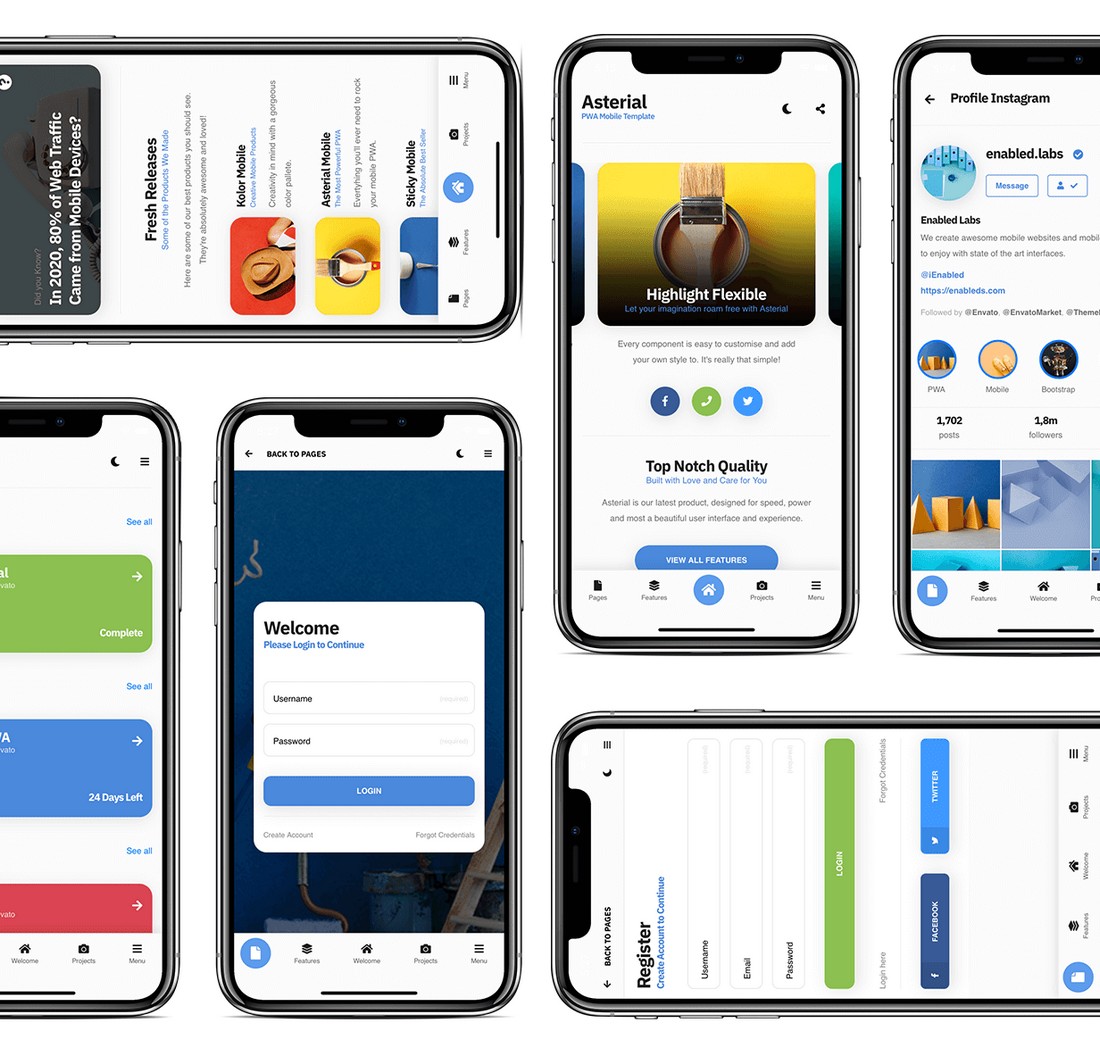 If you want to build a web app experience that feels more like a native app, this template kit will help you create one without having to use additional software or even coding.
Asterial Mobile is a complete web app templates kit that comes with 4 pre-made apps designs as well as more than 100 different page designs to create your own apps with ease. Each template is built with Bootstrap framework and comes with multiple styles of designs and in light and dark themes as well.
QnA-Enlight – Automatic Forum Web App Template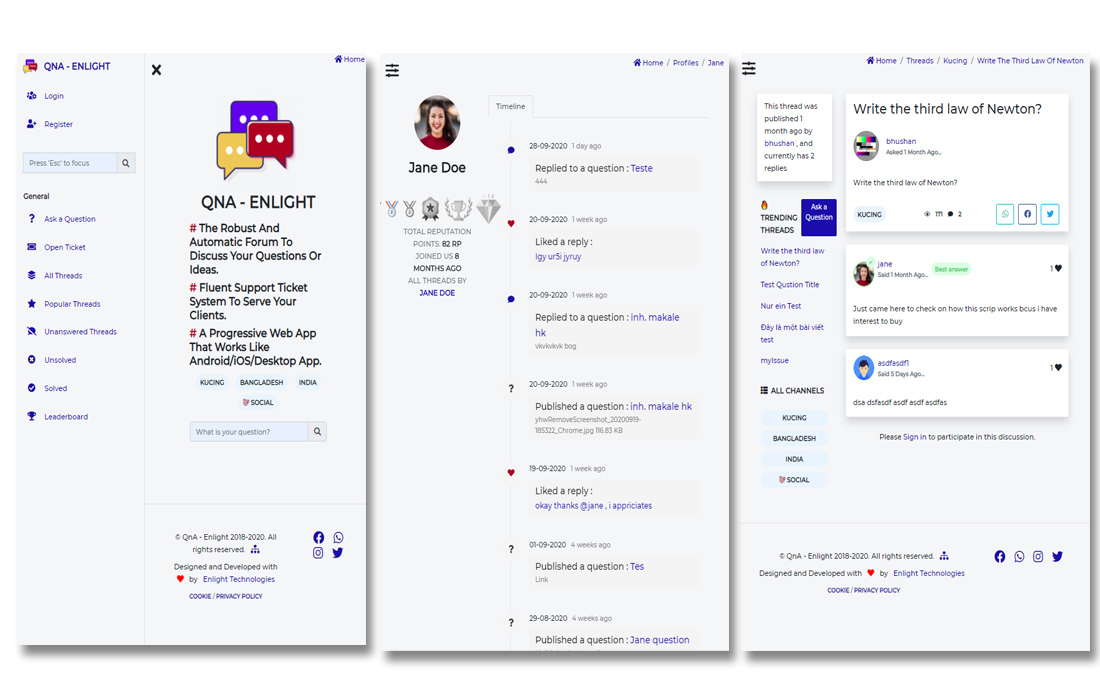 Offering a reliable customer support service is an integral part of every business. With the help of this app template, you can let customers post support tickets get support directly from their mobile devices.
QnA Enlight is a progressive web app script for questions and answers websites. It comes with user profiles, feeds, and a support ticket system that even includes a voting system and the ability to pick "best answer". It's also perfect for creating online forums for brands, businesses, and even schools.
WebViewGold – Multipurpose Progressive Web App Template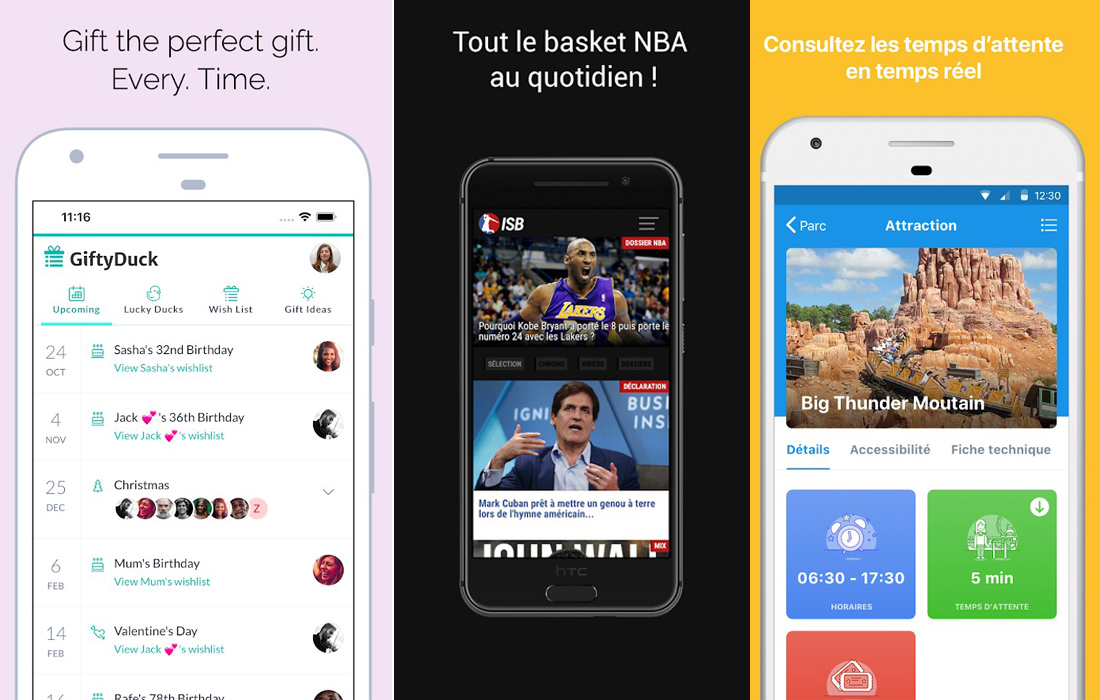 If you have a simple business or service website and want to offer a basic mobile app experience on Android and iOS platforms, this template kit will come in handy.
This progressive app template allows you to create a simple webview app for your website to make your website easily accessible on mobile devices. It's a multipurpose system that supports HTML websites, WordPress, Wix, and more. The best part is you can set it all up without any coding. The Android version of the templates is available separately.
NewsTime – Flutter News App for WordPress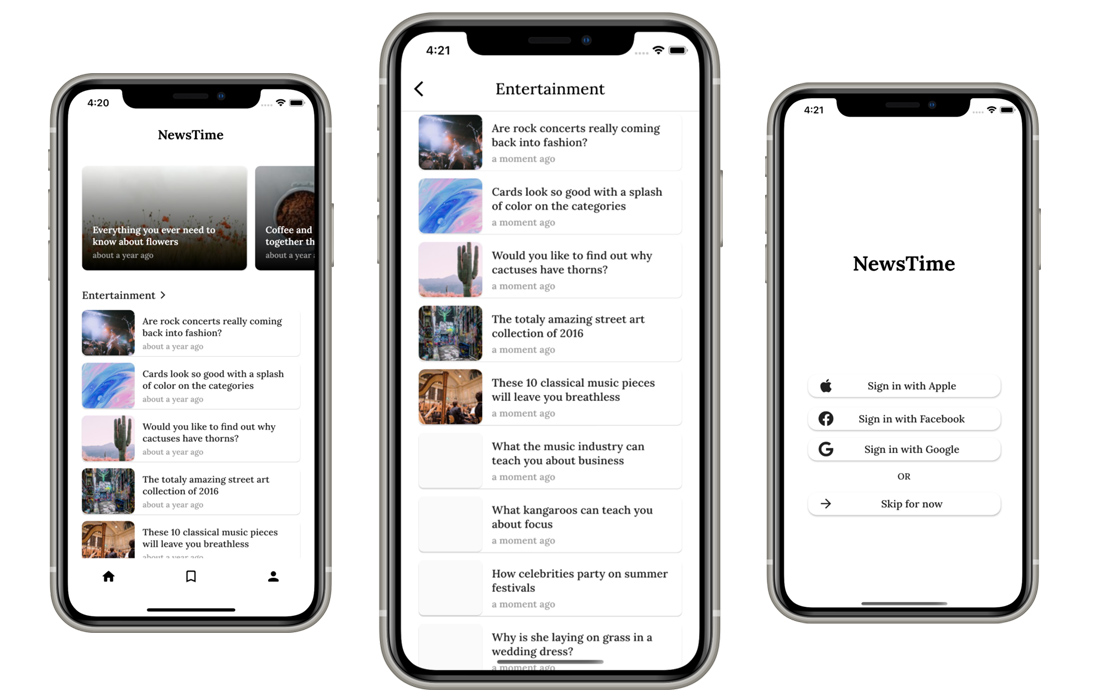 This app template uses a combination of Flutter and WordPress to let you build a high-quality news app for mobile platforms. It supports Android, iOS, and desktop as well.
Featuring a smooth and beautiful user interface, NewsTime comes with step by step instructions to help setup the app all by yourself. It includes an advanced comment system, social login, and much more. It's an ideal solution for WordPress blogs, magazines, and news websites.
Weboox Convert – Website to Native App Template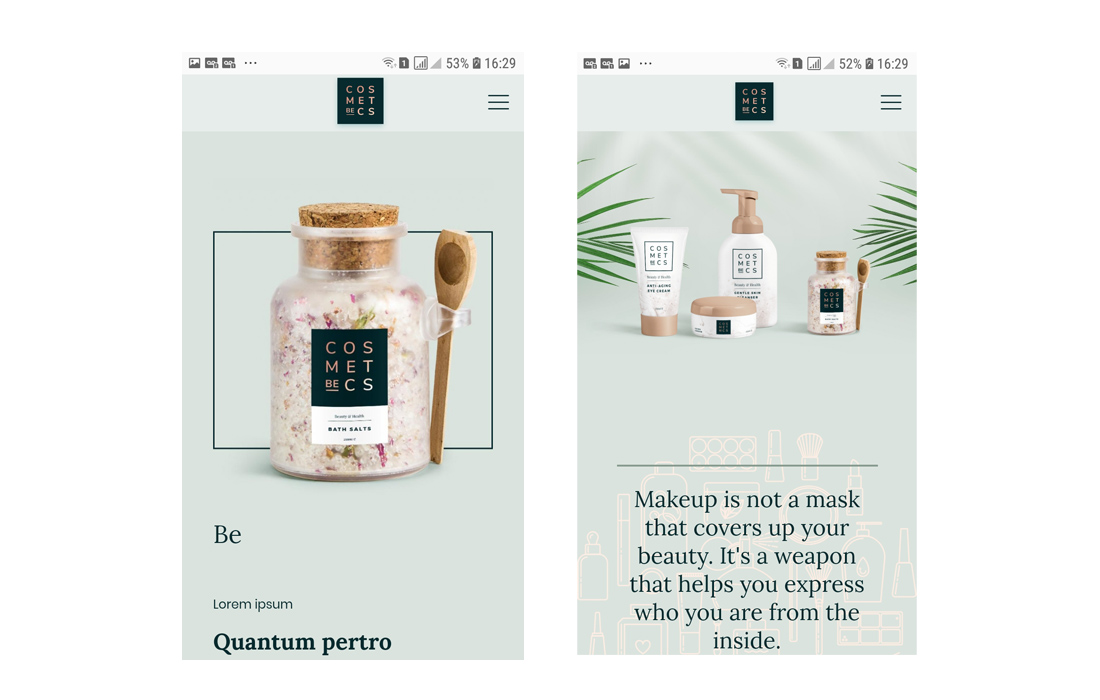 Weebox is a system that allows you to easily convert your ordinary websites into native mobile app experiences. The system combines React Java with progressive web app technology to create apps for both Android and iOS.
With this kit, you can build an app for any type of website you want, whether it's an online store, an educational website, a service, or even a mobile game. You can also build and customize the additional features to your preference as well.
Instantify – PWA & Facebook IA for WordPress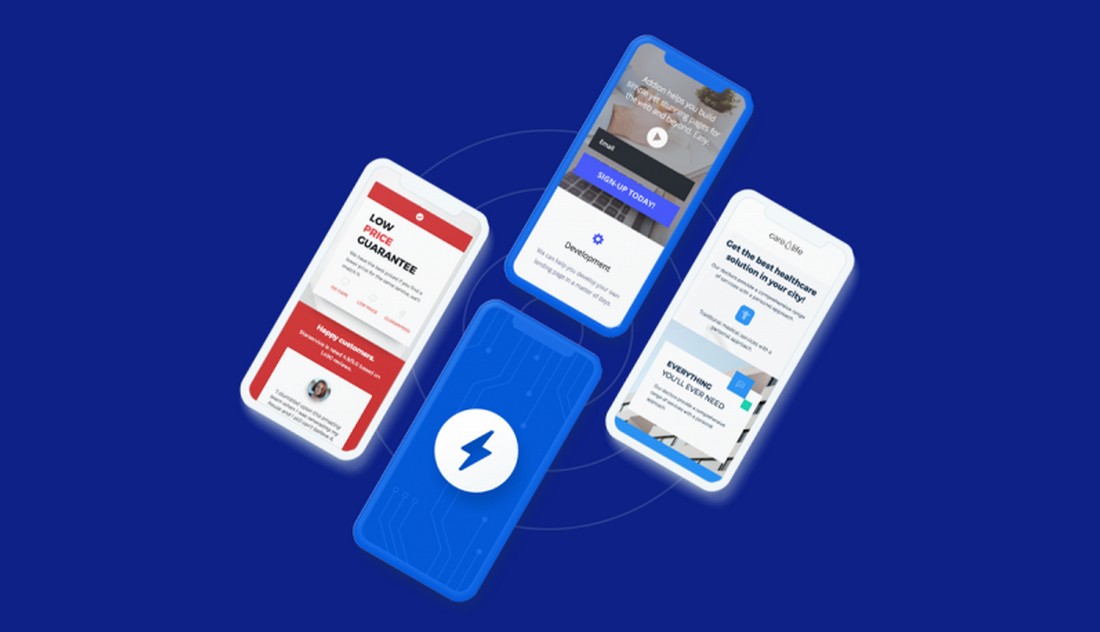 This is a powerful plugin that uses three different technologies to deliver an enhanced mobile experience to users. It's perfect for all kinds of WordPress websites for offering a faster and smoother experience on mobile.
Instantify uses progressive web app technology, Google AMP, and Facebook Instant Articles to make your website load super-fast on mobile devices. As well as to make it much easier to browse and explore your website. Since there's no coding involved, you can set it up by yourself using the easy to use settings panel.
WooCommerce Progressive Web App Starter Kit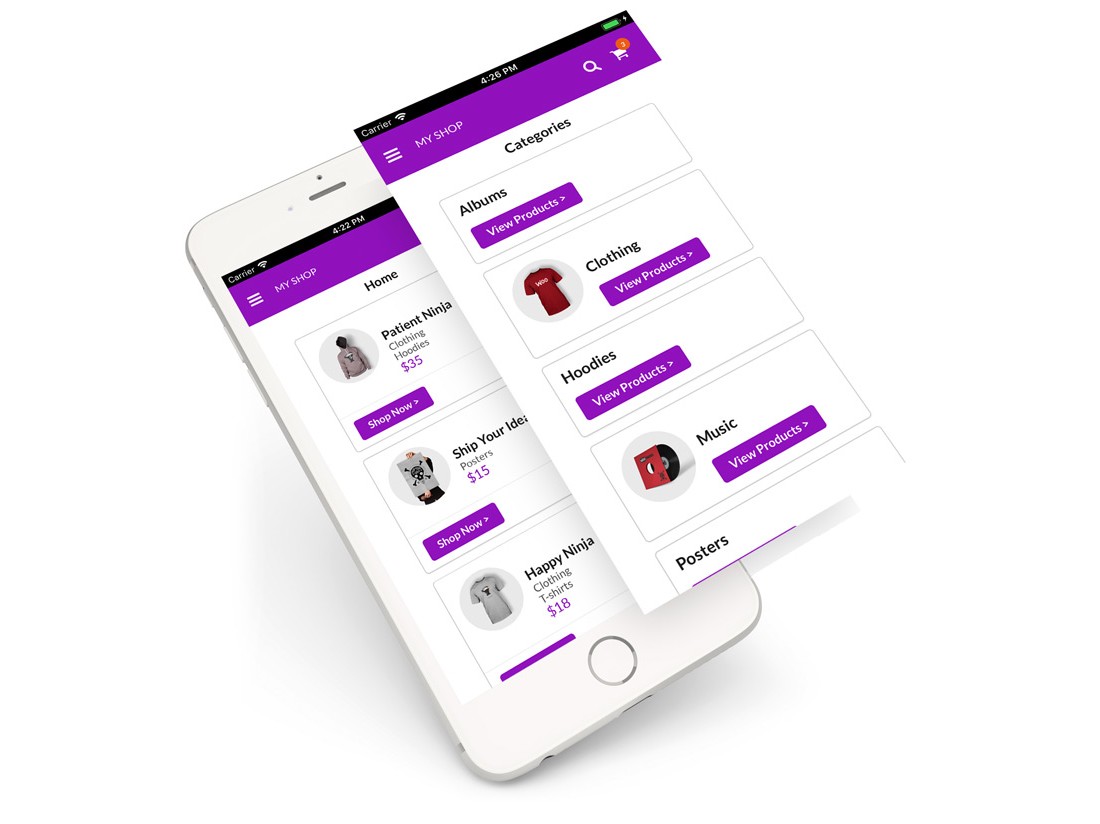 If you have a great-looking WooCommerce store and want to bring it to mobile platforms, use this template kit to set it up more easily. Basically, it allows users to feel like using a native mobile app to buy products from your store more safely.
This plugin allows you to create a progressive web app version of your WooCommerce store with attractive animations and better navigation. It also features a clean design that you can customize using pre-made themes.
Progressive Web App for WordPress WooCommerce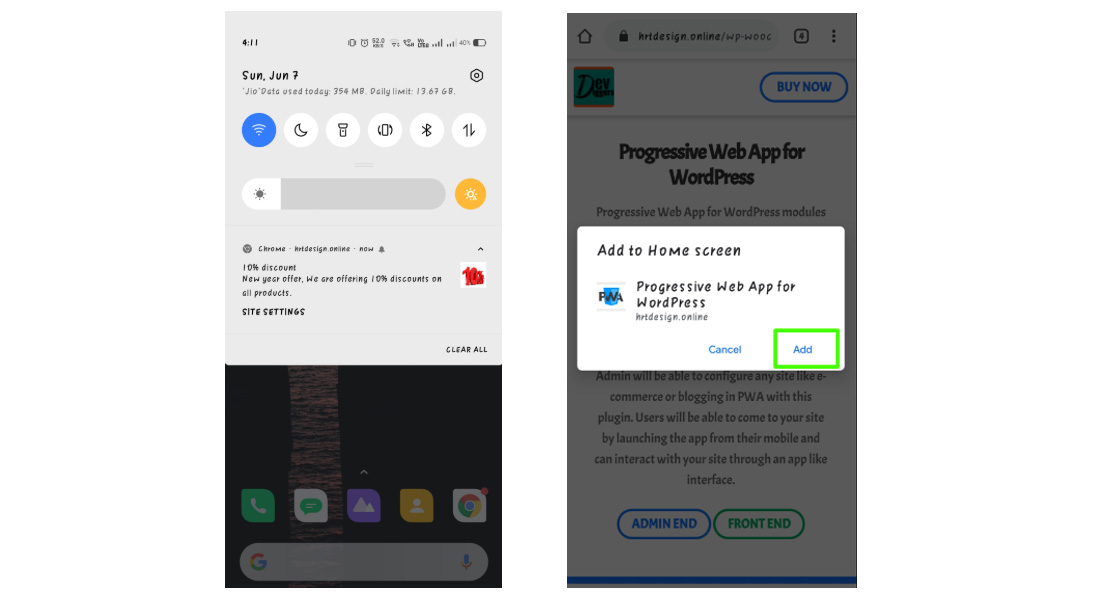 If you have a WordPress eCommerce store built with WooCommerce, this progressive web app will help you turn your online shop into a desktop and mobile app.
This template integrates quite smoothly with WordPress and WooCommerce to give a native mobile app feel to your shop. It also supports WordPress themes with a responsive design. The template comes with push notifications and analytics as well.
Magento 2 PWA – Progressive Web App for Magento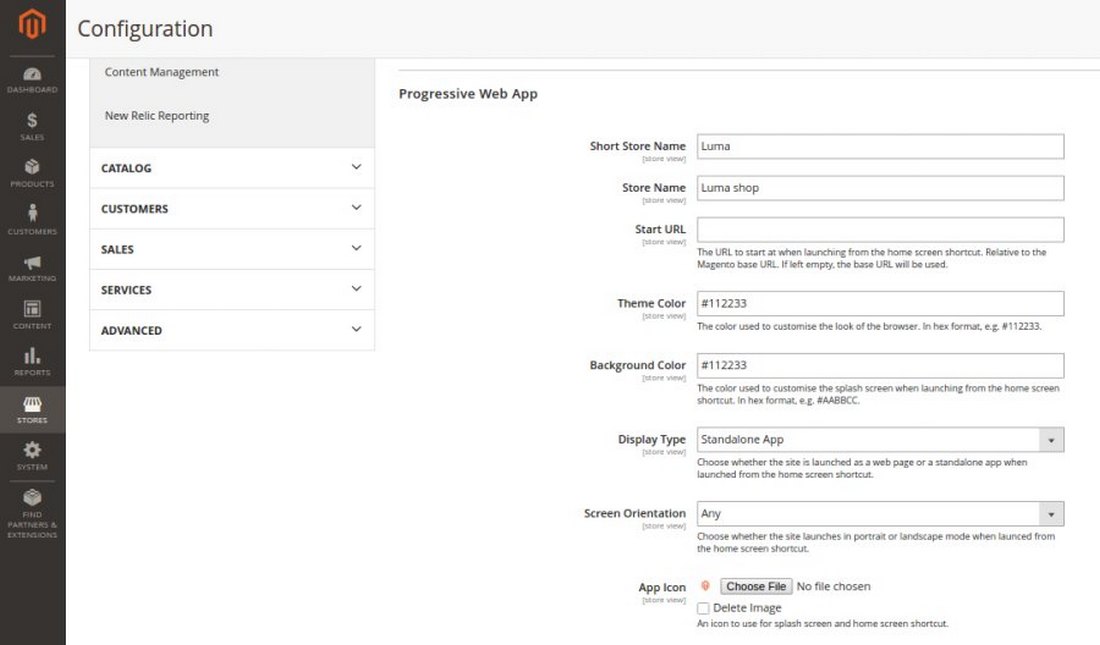 Magento is a popular eCommerce platform used for building various types of online stores and businesses. This is a progressive web app design as an extension for your Magento store to turn it into a desktop and mobile app.
The template also blends well with your Magento store theme, has an offline mode, and allows users to add an app icon to their home screens for faster access.
Building an Android app? Then check out our best Android app templates collection for more great apps.
Did you miss our previous article…
https://www.tampawebdesign.org/?p=6895