When it comes to streamlining a process, nothing beats a good old-fashioned flow chart. They are especially useful in presentations for showcasing your projects, ideas, and products as well.
In this post, we bring you some of the best flow chart templates for PowerPoint and Word for presenting your workflows in visual form.
Whether you're designing a flow chart for a PowerPoint presentation or for a brochure, these templates will help you craft visually appealing flow charts without any design skills.
Grab a template from our collection below and start editing.
Flowcharts Animated PowerPoint Templates
This PowerPoint template comes bundled with a collection of various styles of flow charts. There are 20 different slides in this template with flow chart layouts you can use to effectively visualize data and workflows. The slide is available in light and dark color themes as well as 50 different XML color schemes to choose from.
Multipurpose PowerPoint Flow Chart Templates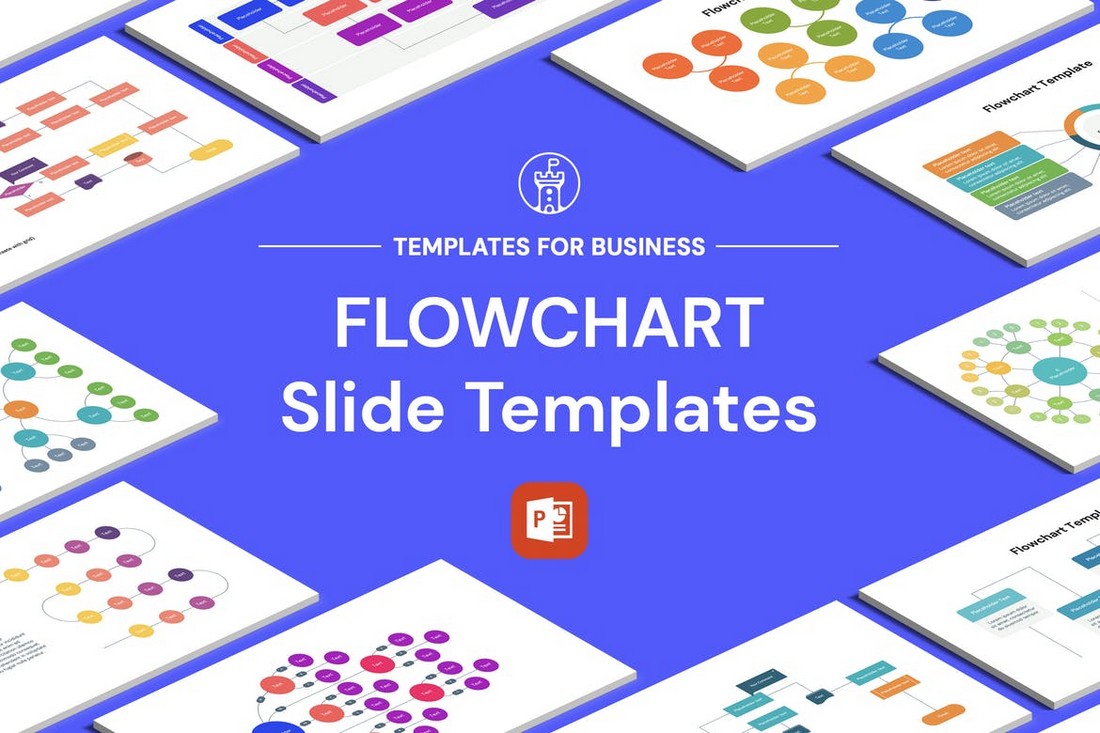 If you find yourself designing flow charts for presentations more often, this is a PowerPoint template that you must keep on your devices. This template comes with 63 different slides featuring unique flow chart designs and infographics. You can customize them quite easily and change colors using 25 pre-made color schemes.
Flow Chart Templates for PowerPoint Presentations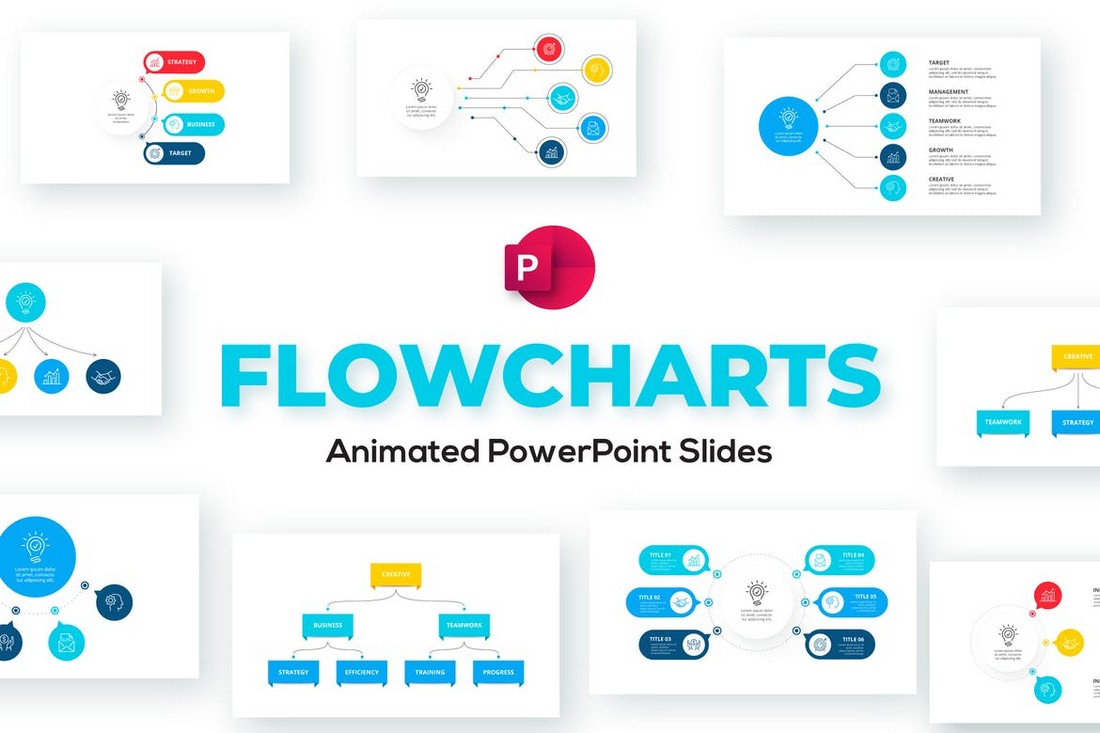 You can use this PowerPoint template to create beautifully animated flow charts for your presentations. They are a great alternative for boring static flow chart designs and allows you to present your data step by step with cool animations. The template includes 20 different flow chart slides with easily editable designs.
Timelines – PowerPoint Infographics Slides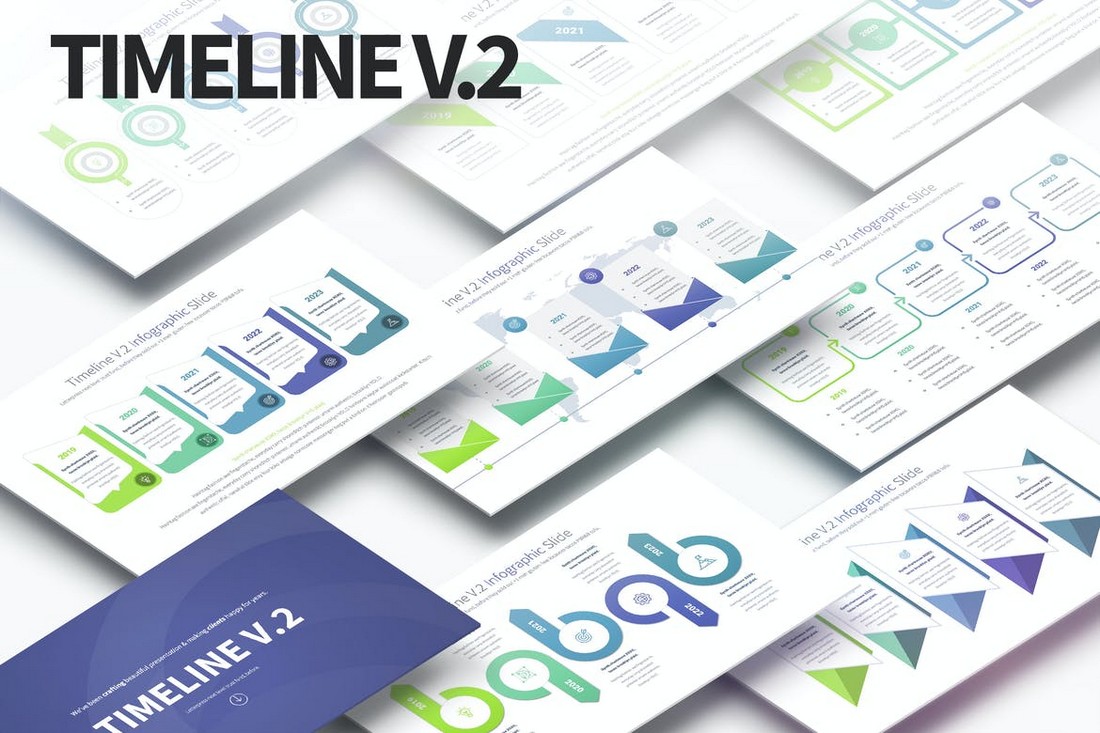 Timelines are also a type of flow chart you can use to streamline the process of your projects as well as showcase different stages of products. This PowerPoint template comes with 33 timeline slide designs you can use to create such impressive slides. The slides are available in 12 pre-made color schemes and include editable vectors and infographics as well.
Flowchart Diagrams for PowerPoint Presentation
With 28 professionally designed flow charts to choose from, this template is a perfect choice for designing high-quality slideshows for various presentations. The flow charts in this template feature very clean and modern designs that are most suitable for corporate and business presentations. The slides are fully animated and feature light and dark color themes.
Free Agency Process Flowchart Template for Word
This is a free Word template that features a flow chart design you can use to create a visual process for your agency projects and plans. It's available in MS Word and Google Docs formats.
Free App Process Flowchart Template for Word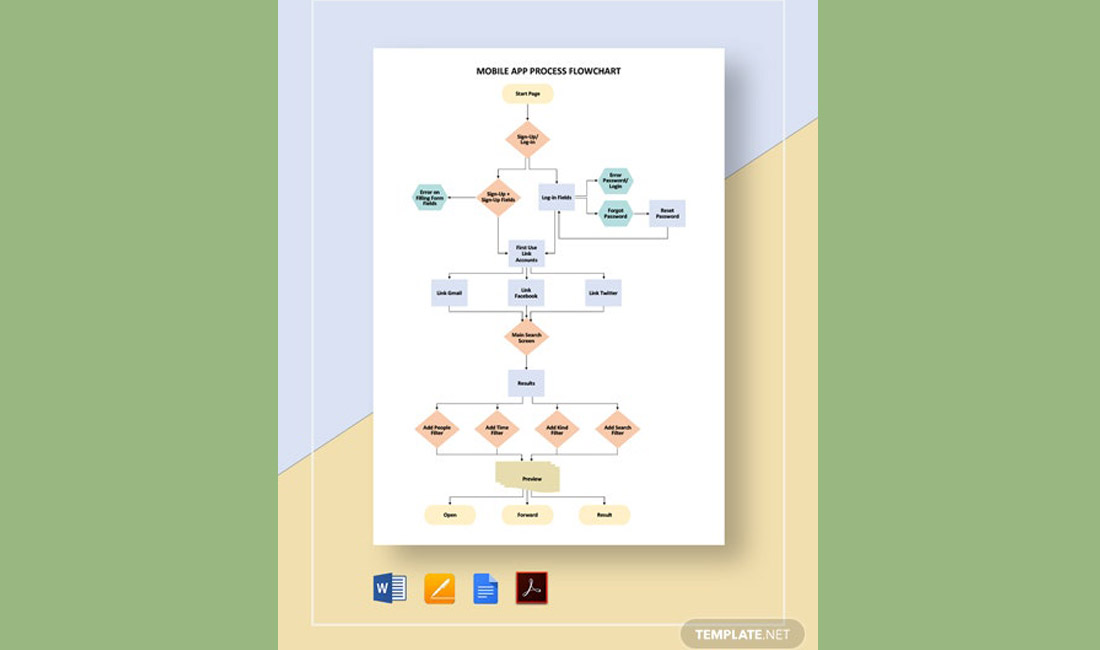 You can use this template to design a visual process to streamline your mobile app designs and developments. The template is available in MS Word, Google Docs, and Apple Pages formats for free.
Infographics & Flow Chart PowerPoint Templates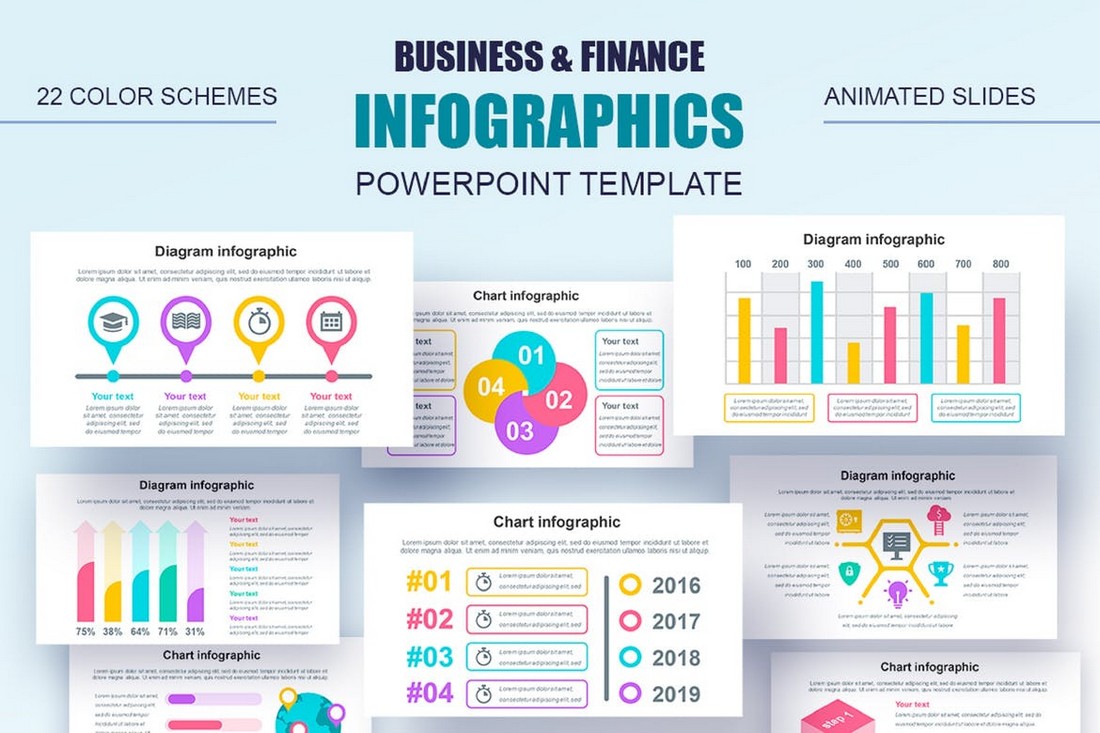 If you use colorful designs in your slideshows to grab the attention of your audience, this flow chart and infographics template will come in handy. It includes various PowerPoint slides for flow charts, timelines, diagrams, charts, and much more with colorful designs. There are 22 color schemes to choose from as well.
Dazero – Timeline & Infographic PowerPoint Template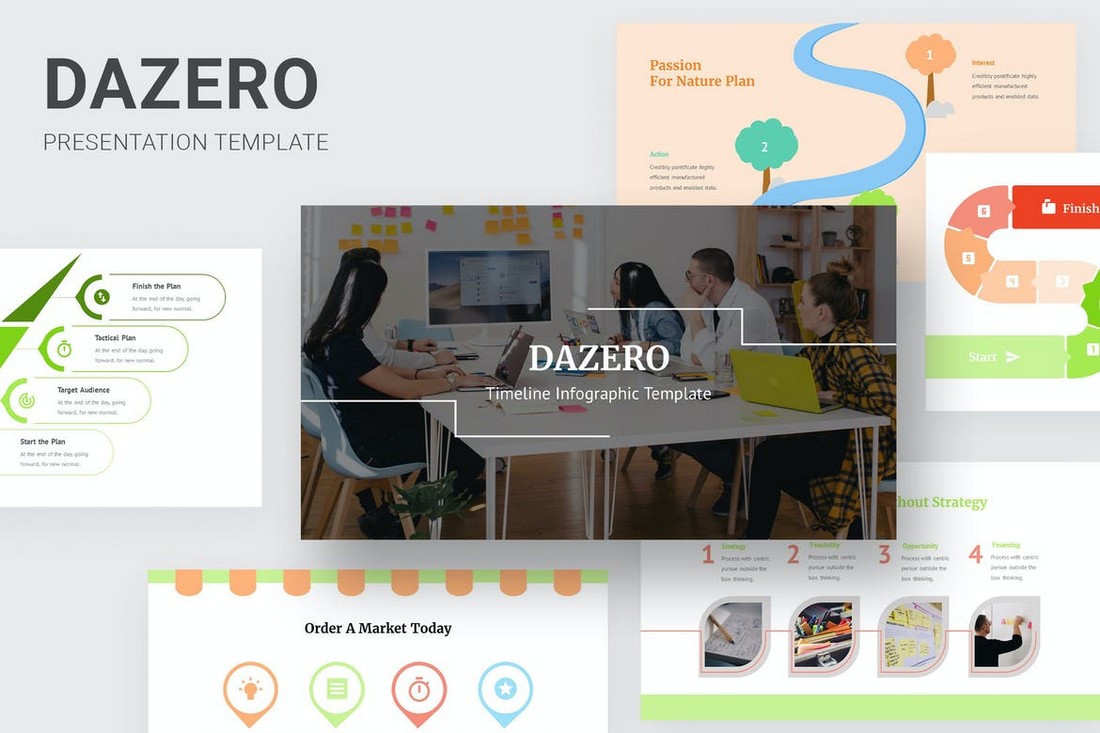 Dazero is a PowerPoint template designed for professional use. It includes 30 unique slides featuring nothing but various styles of timeline slides, flow charts, graphs, and charts. This template will help you craft beautiful charts for your presentations without effort.
Flowchart & Diagram Templates for PowerPoint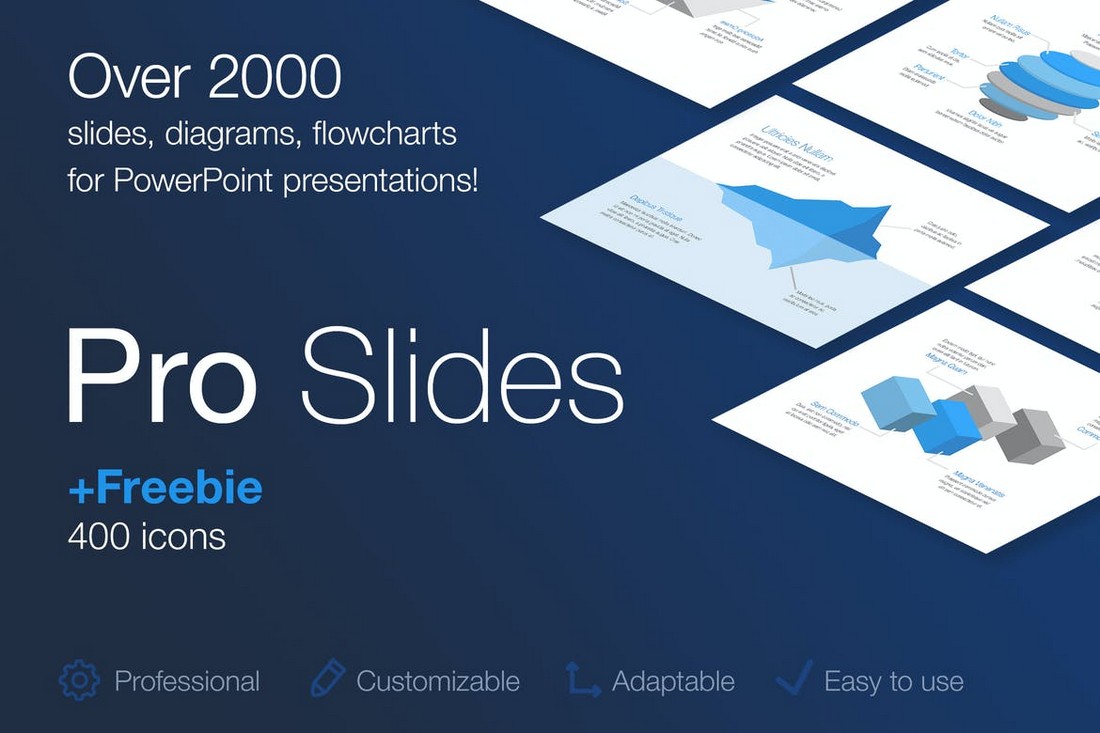 This is one of the most sophisticated and useful flow chart PowerPoint templates on our list. It comes with a whopping 2200 slides with all kinds of charts and diagrams. With this template, you'll have plenty of choices when it comes to finding the right chart design for visualizing your data. Each slide can be easily customized to your preference.
Flowchart Slides PowerPoint Templates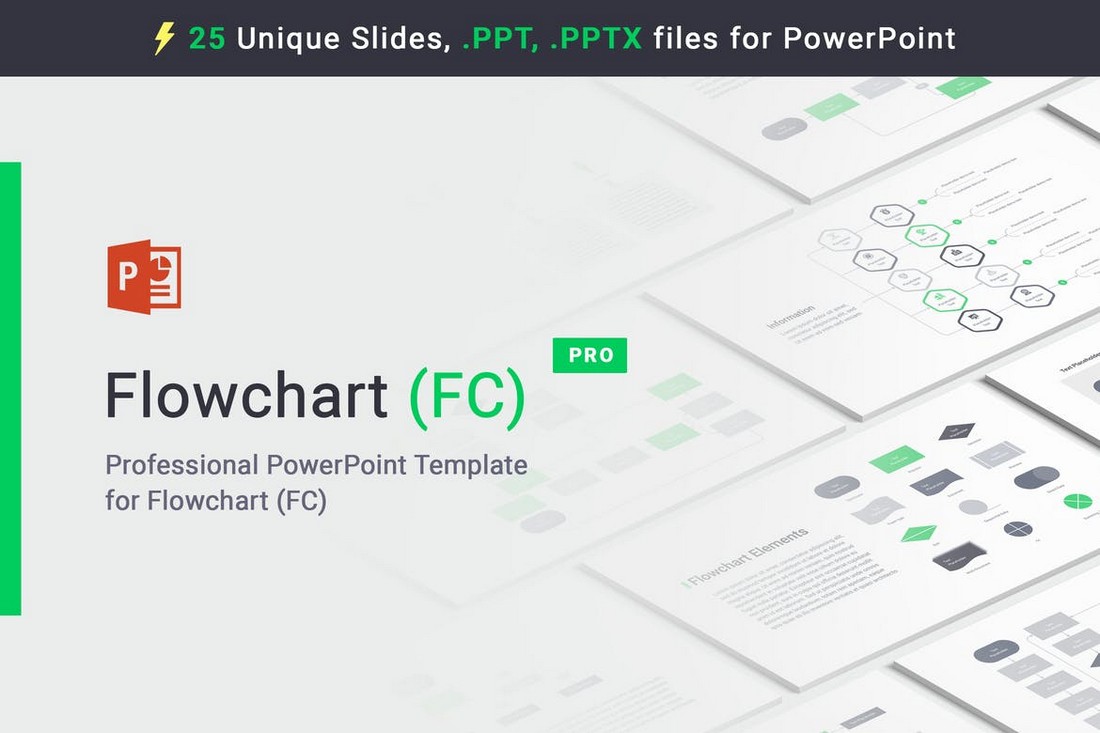 A collection of flow chart templates for PowerPoint. This kit includes 25 unique flow chart slides with fully editable layouts. You can edit these charts without having to use any graphics editing software. The slides are available in 5 pre-made color schemes as well.
Flowchart & Timeline Templates for PowerPoint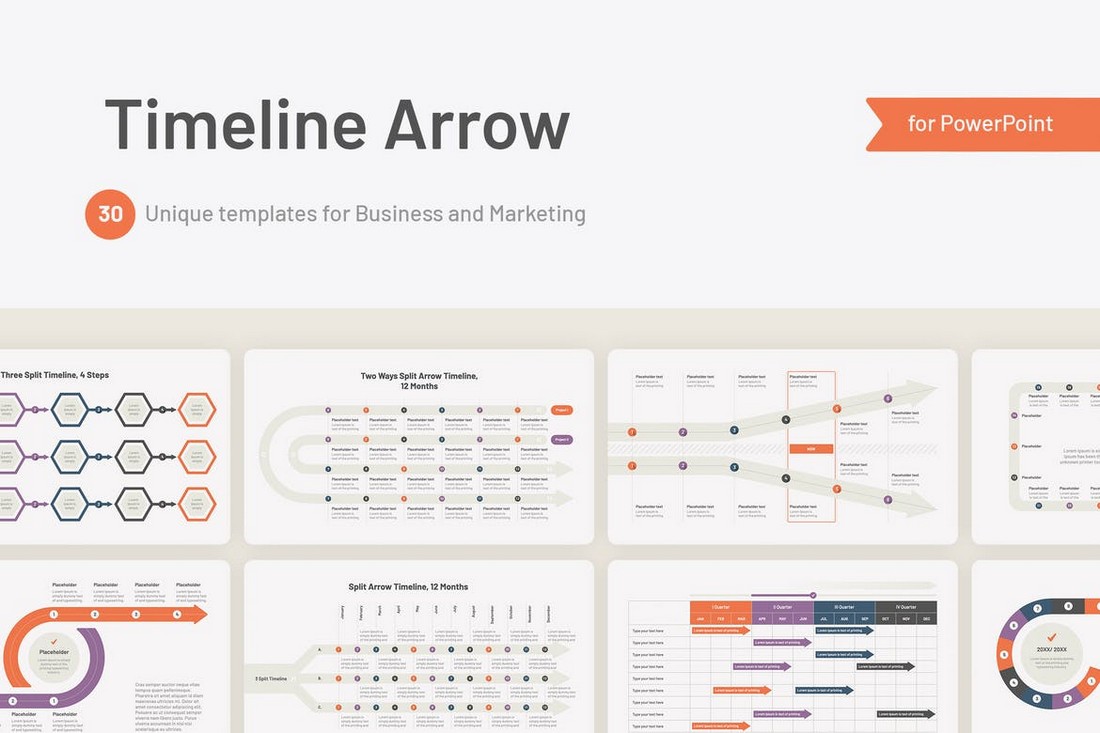 If you're using timelines in your presentations, this is a PowerPoint template that you must have in your toolkit. It includes many different styles of timeline designs, most of which you can customize to use as flow charts. There are 30 unique slides in 10 different color schemes to choose from, making a total of 300 slides.
Free Medical Process Word Flowchart Template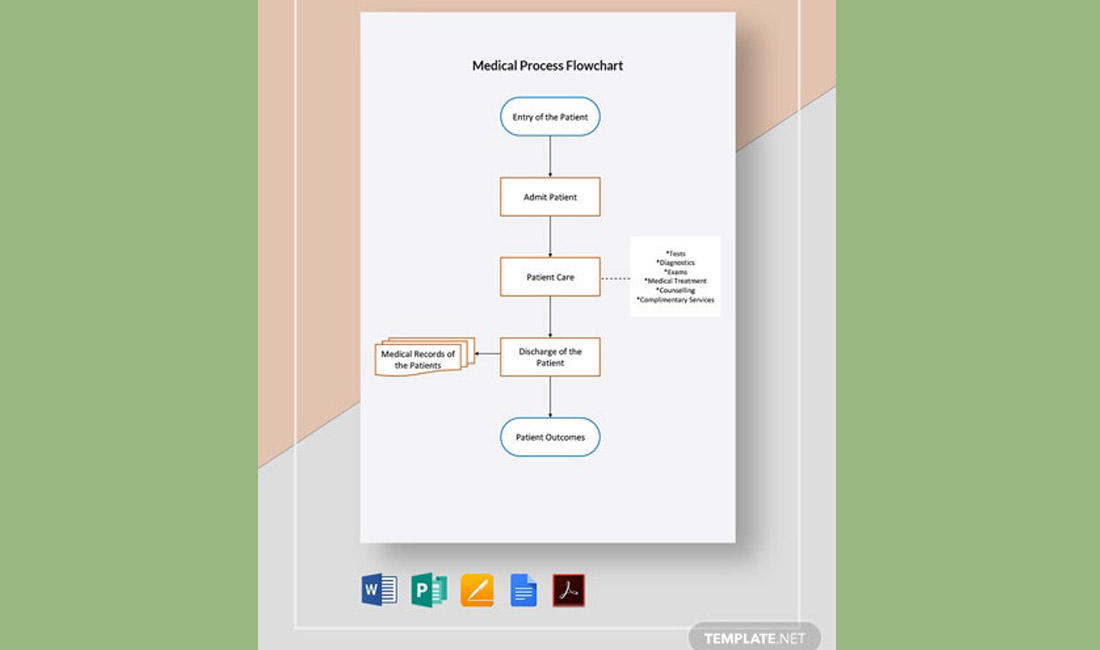 A clean and simple flowchart template you can customize using MS Word. This template is designed with medical projects in mind but you can use it for other purposes as well.
Free MS Word Flow Chart Template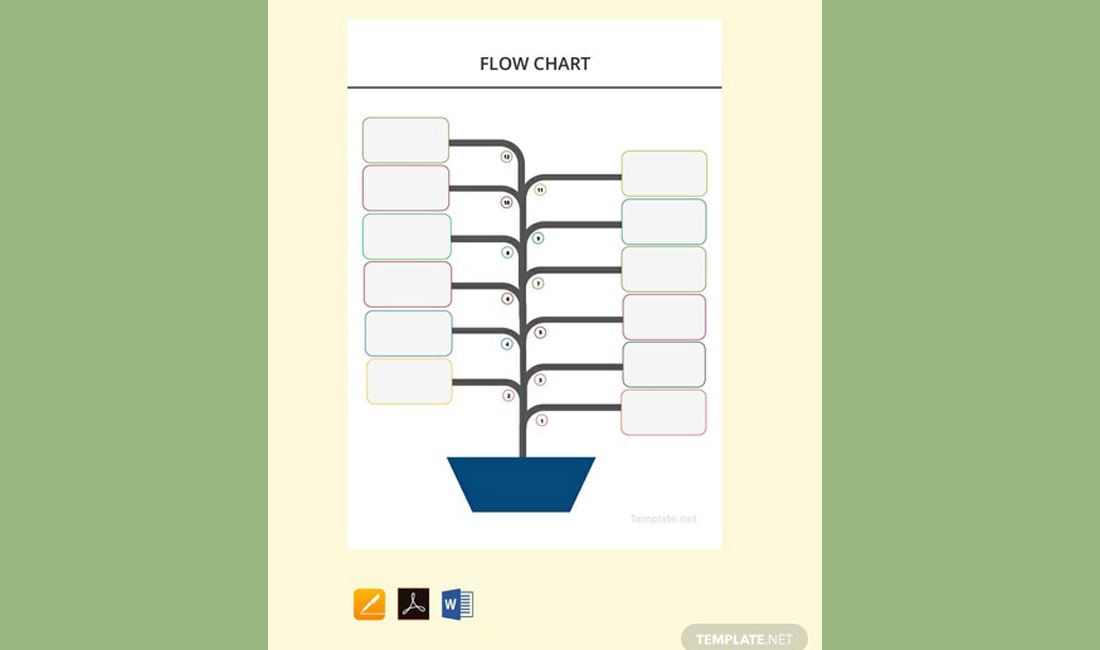 This free MS Word flow chart template offers a blank layout for you to design your own flow charts using Word or Apple Pages. The template is perfect for crafting quick diagrams for various projects.
Diagrams & Flow Charts Animated PowerPoint Template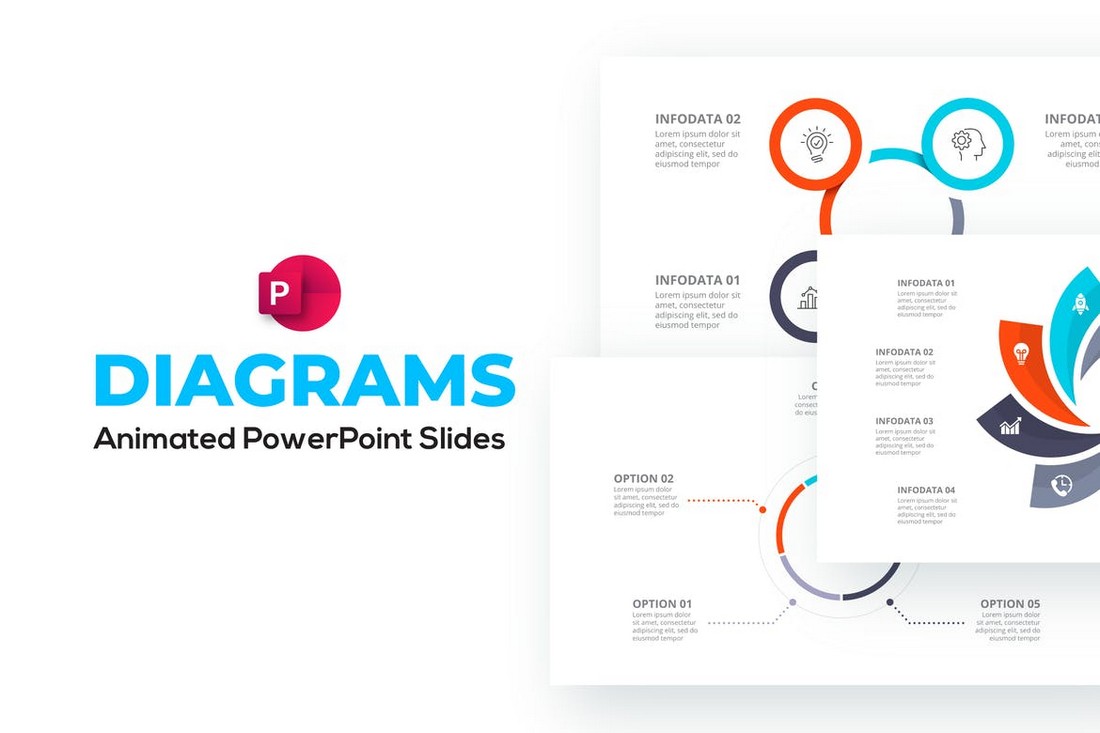 We couldn't help but add this template to our list. It features a collection of beautiful diagrams you can use in your business and professional PowerPoint presentations. The template comes with 18 diagram slides that are available in 50 different XML color schemes. Each object in the slides is fully editable as well.
Organizational Hierarchy Chart for PowerPoint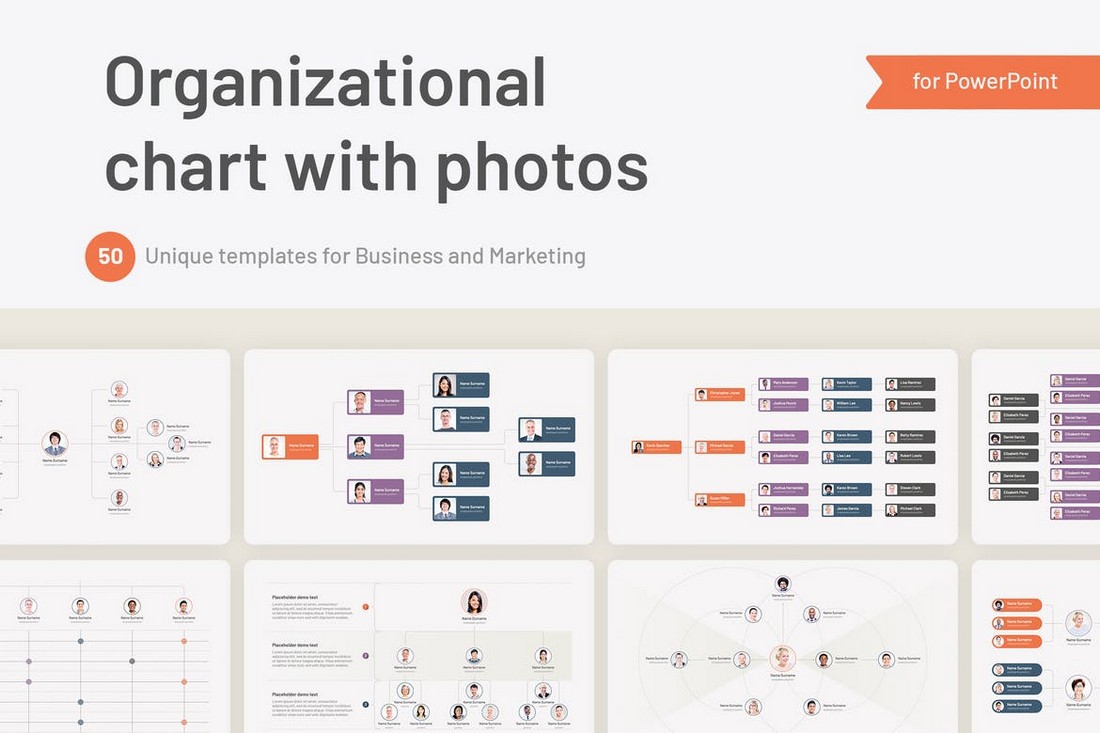 This PowerPoint template is most useful for visualizing the organizational hierarchy for corporations and businesses. It includes 50 unique slides with various flow chart layouts and diagrams you can edit and customize however you like. The templates are also available in 10 pre-made color schemes.
Gantt Chart PowerPoint Templates
The Gnatt chart is a useful chart used in project management. While it's technically not a flow chart, it's quite useful in creating charts for project management presentations. Be sure to add it to your collection. The template includes 30 unique slides in 10 color schemes.
Company Hierarchy Flow Chart PowerPoint Templates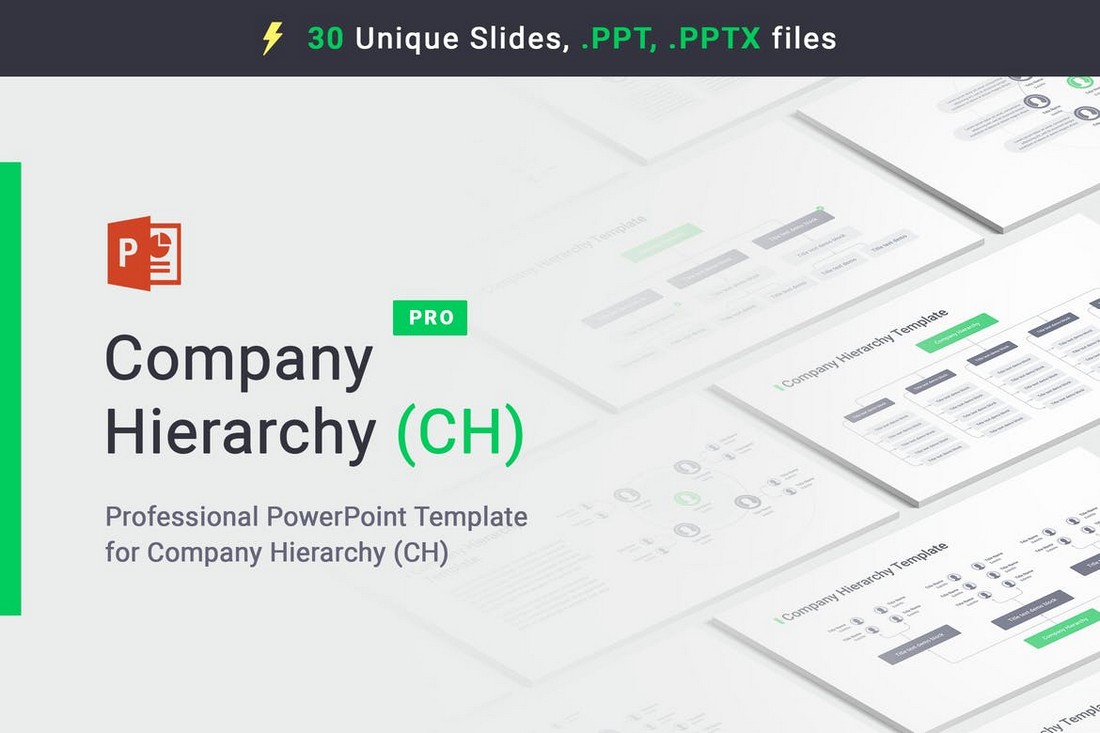 Another PowerPoint template featuring flow charts for visualizing company hierarchy. This template also includes 30 unique slides with easily customizable designs. They are available in 5 different color schemes with editable shapes.
Time Management Charts PowerPoint Slides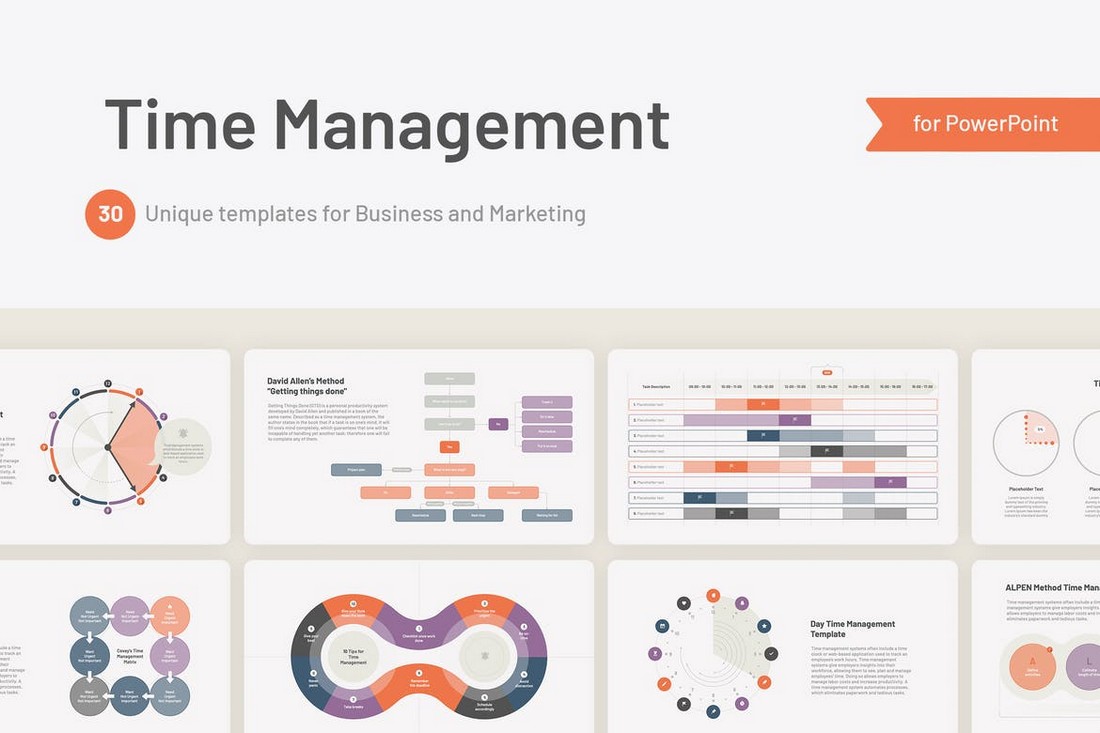 Planning a presentation about time management? Then be sure to grab this template. It features 30 unique slides with creative charts you can use to visualize time management processes. There are slides representing various concepts like 80/20 Rule, POSEC, ALPEN, and much more as well.
Free Linear Flowchart Slides for PowerPoint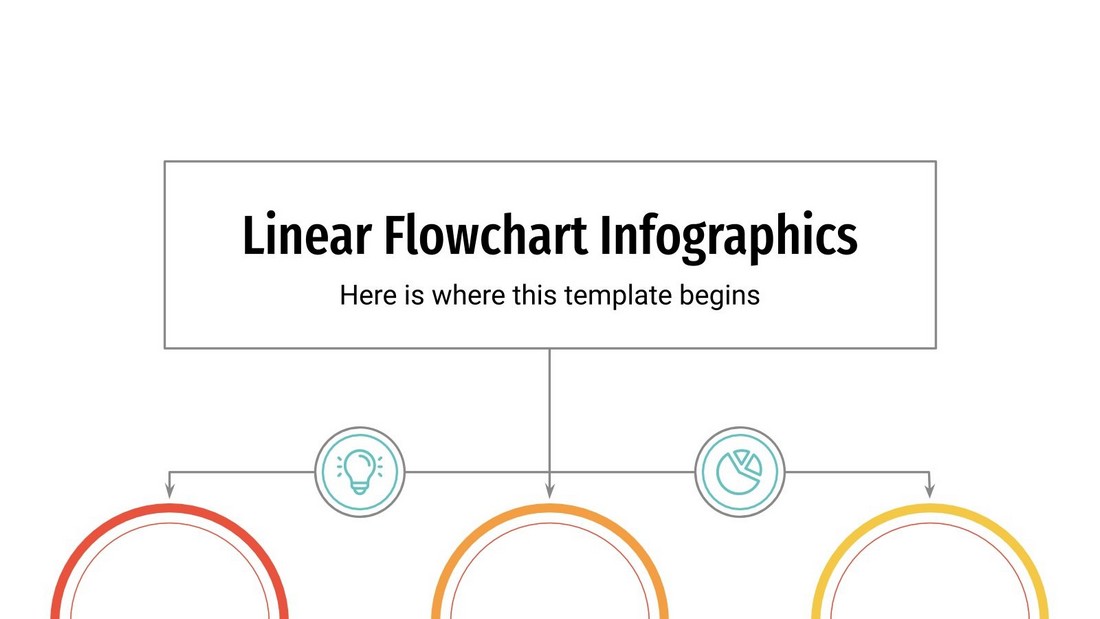 A free PowerPoint template featuring beautiful linear flow charts. The infographics in this template are easily editable to your preference. It includes 30 unique slides PPT and Google Slides formats.
Free Gradient Flowchart Infographics for PowerPoint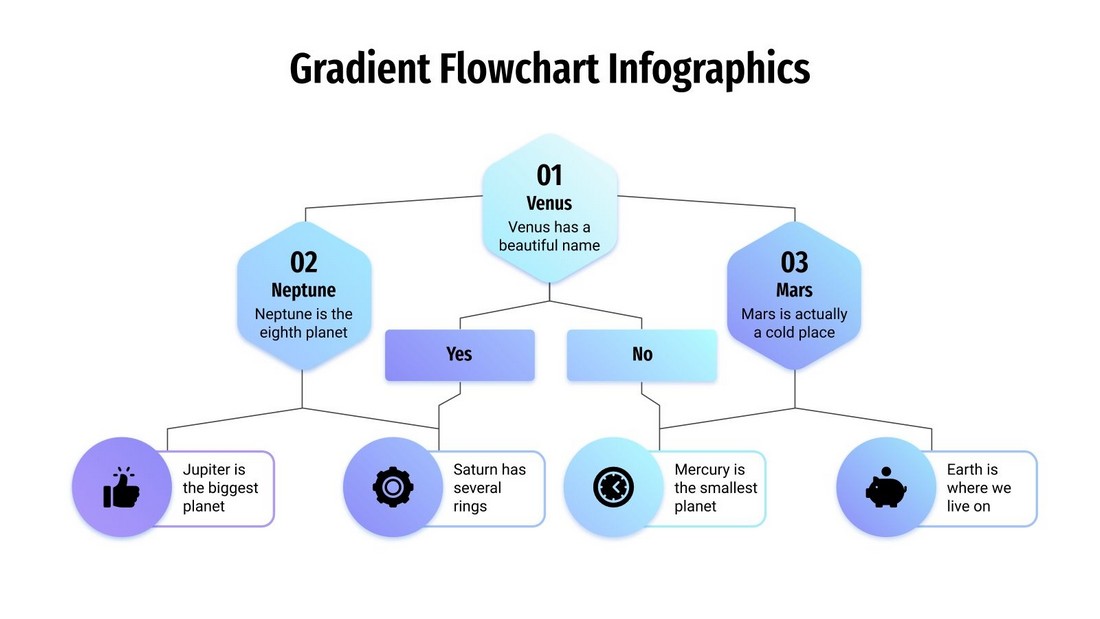 A beautifully designed collection of flowcharts for PowerPoint. The charts in this template feature gradient colors to make them extra attractive. There are many unique slides in this template you can use free of charge.
Free Doodle Flowchart PowerPoint Template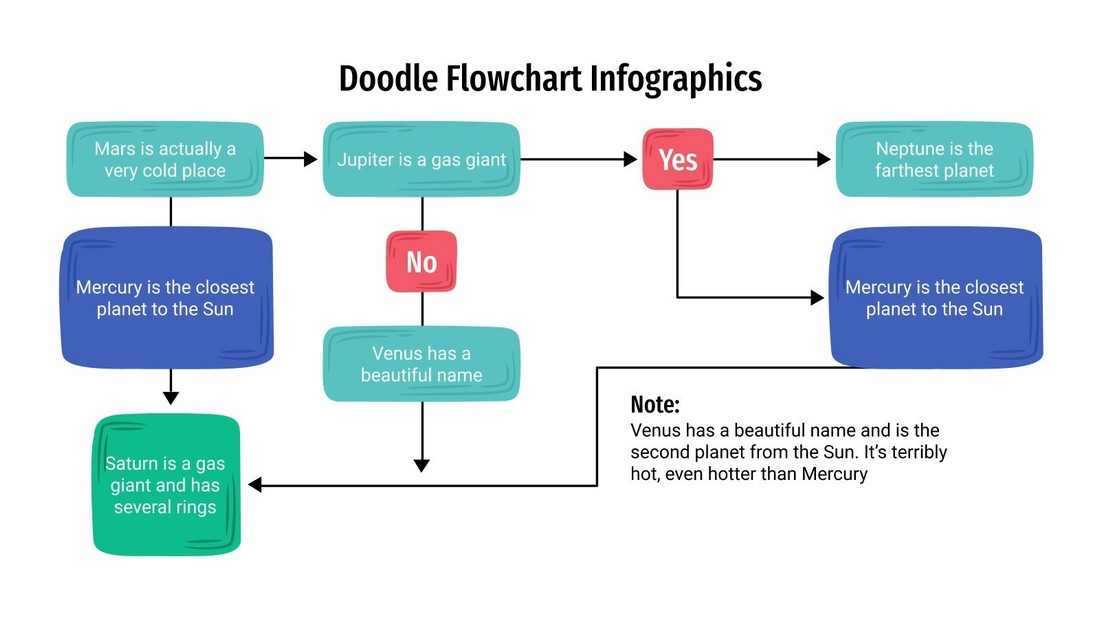 This free PowerPoint template includes lots of creative flowchart designs featuring doodle-style layouts. They are ideal for school and educational projects. The template comes with 30 different slides.
For more inspiration, explore our best infographic PowerPoint templates collection.
Did you miss our previous article…
https://www.tampawebdesign.org/?p=1266