Recommendations from friends and family can be one of the most reliable sources of information when you are looking to try something, make a purchase, or enroll in a new service. Whether you are doing it subconsciously because of your peer group or you are seeking out information, what people around you do can influence decision-making.
It's also true online. An element of social proof can help turn a website browser into a lead conversion or buyer.
But you have to design it. Here's a guide that will help you navigate different ways to design social proof.
What is Social Proof?
Social proof is a term from psychology that explains how (and why) people will copy the actions of others to be a part of the group.
This extends to marketing and website design in that social proof can provide evidence to users and visitors that other people have used or bought what you are showcasing and found value in it.
It's important because social proof can help validate your website or design and the message therein. And the good news is there are lots of ways to do it.
Ebay items stack elements of social proof on top of each other to encourage buying right now. Look at the example above. It includes:
Reviews/product ratingsWatch list/availabilityReal time sales statsBadges and icons
Reviews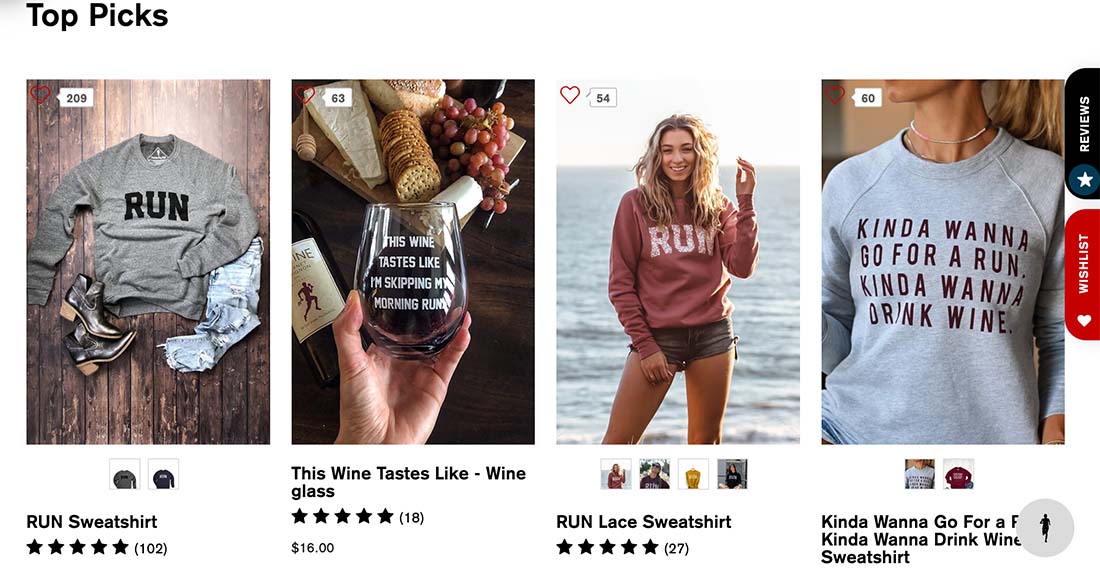 Adding customer reviews to your website is an easy way to help others see an element of social proof in action. Allow customers to review purchases and add information such as photos to show them with products.
Use design signals to make reviews more effective:
5-stars systemIcons for verified purchasesImages that are large enough to see with ease
Consider adding a review element to the homepage or footer that shows your average rating. This could then link to a page with all of the reviews. If you don't take reviews directly on your website, use this technique to link back to a review site such as Google, Yelp, or Facebook.
Testimonials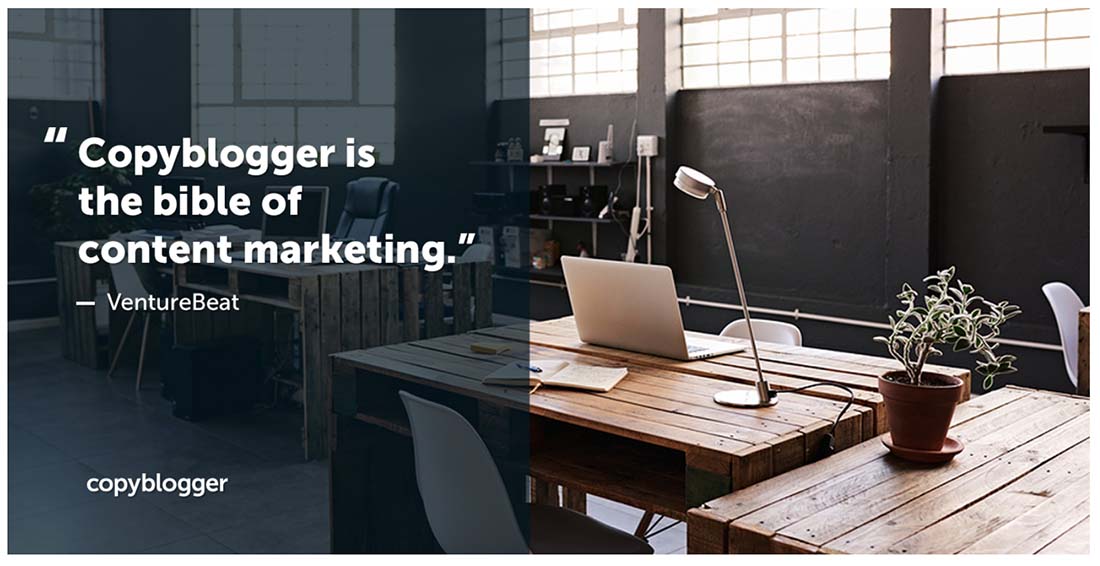 What do real customers say about you? Gather their feedback and include these testimonials on your website.
Testimonials are great for websites where your product or service might be more expensive or need more explanation than a simple review.
When designing a testimonial include the following things if possible:
A quote or information from a real personTheir photoWho they are or what they bought
Testimonials can be on their own page of a website or fall within the bigger site architecture. They are often on the lower portion of relevant pages.
Purchase Ticker or Real-Time Stats
Nothing makes you want to be a part of something like seeing others engage in real-time.
Add a shopping ticker – "Carrie just made a purchase…" – on e-commerce sites or use other real-time stats – 73 people are looking at this item – to help push visitors and shoppers into making a decision.
Social proof ensures that website visitors and shoppers don't feel alone and it can help validate their purchase choices.
Case Studies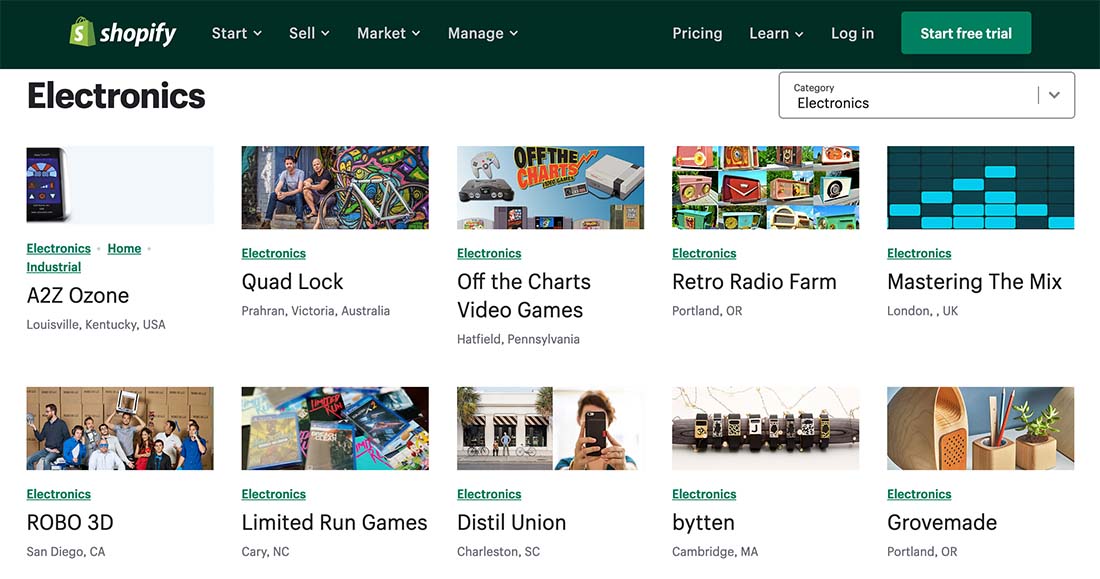 Case studies or whitepapers are more in-depth explanations of what you do and can go beyond the standard review or testimonial. For the most part, you'll write a case study for your own website and pack it with actual data and images that can explain what makes what you do special.
There are a couple of ways to design these elements:
Case study landing pageDownloadable white paper
Depending on your sales tactics and target audience either option can be effective. What makes these social proof elements shine is data. So don't be shy about real numbers and information.
Note how Shopify, above, collects case studies – even by industry – to help create the case for using their platform to sell online.
wards, Accolades, and Verifications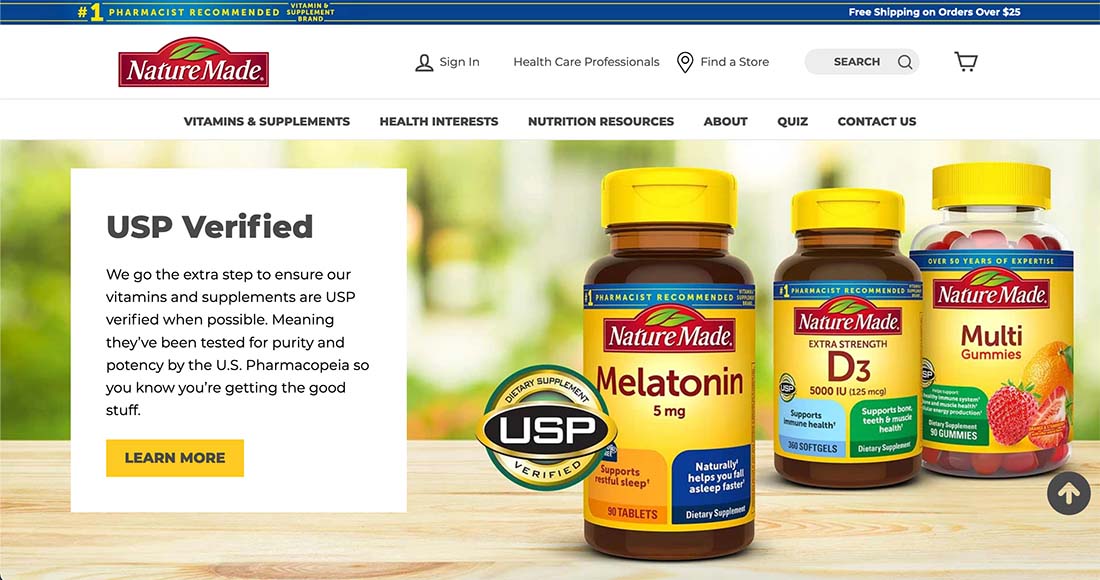 Have you earned special honors for what you do?
A section for awards and accolades can be a great way to add an extra element of social proof to the design. Link to information about awards or accolades and make sure to explain the significance of these accomplishments.
Who bestowed the honor?Why is it important?What does it mean?
Be sure to include any visuals you have as well. Photos of a trophy or the thing that you won for are a great place to start.
User Generated Content
Let your biggest fans and users provide all the social proof others need to join in the fun.
A user-generated feed or section of your website can help connect current shoppers, users, or fans with those who are just looking for the first time.
Not sure how to generate content from users? While you can connect a social feed or use a hashtag, you can also ask for website submissions and post images or videos to your site without linking to social media accounts.
Badges and Icons

If you are part of a professional organization, have industry certifications, or are accredited by reputable organizations, include badges and icons from those organizations on your website.
These elements are often down the page or in the footer but can help create greater trust and credibility with website visitors. They have the most impact when the badge or icon is from a well-known source.
The same concept applies to companies and clients you may work with. Particularly for services, social proof can imply business authority and that a new potential customer is in good company. (Wouldn't you feel better with a company that works with everyone shown in the example above?)
Media Mentions
Earned media mentions can be an amazing element of social proof. Don't forget to add them to your website.
If your company "makes the news" in a good way, add those links to your website. These mentions are third-party validation for your product or service and can carry a lot of weight with visitors.
Many people forget to add them to their website design. Consider these options:
Add a ticker to the top of the website to link recent media mentions (collapse it when you don't need itAdd media mentions to an accolades pageWrite a blog post and link to media mentions

nd… Social Media
Finally, social media is an excellent way to create social proof – even though that's not where you should put all your focus.
If you have a strong social following or hashtag usage, including those links or feeds on your website can be beneficial. A true social element is what drives positive associations with social proof, so don't count it out. But don't count on social media to be your only avenue either.
Conclusion
Social proof can be a strong motivational element for online users. No matter what industry you are in or what your website does, visitors can be more inclined to act if they feel like their peers are doing the same.
That's why it is vital to design some elements of social proof into your website.