iMovie is the go-to software for Mac users for editing videos. It's fast, free, beginner-friendly, and simply gets the job done.
But, let's face it, iMovie fails in many areas when it comes to creating attractive and trendy videos for social media. It lacks the effects, filters, and tools you need to make fun TikTok videos or Instagram Stories.
Maybe it's time to look for an alternative? Well, we've been wondering the same and did some research to find the best iMovie alternative apps for editing and creating videos.
In this post, we look at some of the best apps you can use to edit videos for social media, create vlogs for YouTube, and make trendy TikToks. Most of these apps work on both Mac and Windows. Let's have a look.
Why Use an iMovie Alternative?
Before we get to the list, let's make one thing clear. iMovie is a great app. The main intention behind this app is to help Apple users edit simple videos and easily process the videos they capture with iPhones and iPads. iMovie does this job perfectly.
But today, you need much more than a quickly edited video to get more views on social media or even grab the attention of your audience. If the fast-growing platforms like TikTok and Instagram have shown us one thing that is people prefer videos with fun animations and trendy filters. This is where iMovie falls behind.
There are much better apps out there that allow you to do wonders with your videos. These are the apps top influencers use to edit and produce their videos. They are actually quite affordable and easy to use as well.
1. Wondershare Filmora X
Filmora X from Wondershare is one of the best alternatives to iMovie you'll ever find. This software not only has all the best features for editing videos but comes loaded with video effects and filters you can use to create cool videos for social media.
Filmora is a great alternative for iMovie on the Mac, but it also has a Windows version if you use that platform too.
One of the best features of this app is the AI Portrait tool which allows you to instantly remove the background from your videos and replace it with effects. You can also use AR stickers that react to your facial emotions to create fun videos for social media.
If you create YouTube tutorials or video guides, you can use Filmora for screen recording. Then you can easily import your recorded videos to start editing directly from Filmora. If you work with green screens, the app has a simple tool to key out a background as well.
There are many useful tools available in Filmora for experienced video editors. Like the color grading tools that allow you to create cinematic looks for your videos and audio ducking.
The best part is you don't have to be an expert to do any of these tasks. Filmora X is very beginner-friendly and even has lots of tutorials you can follow to learn the app in just a few minutes.
Main Features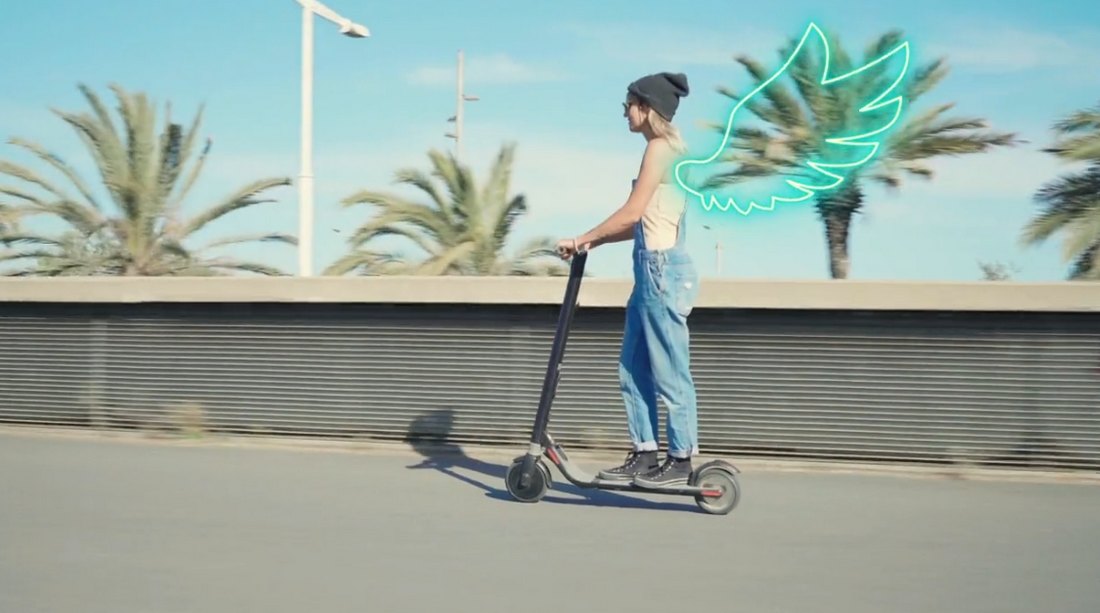 Cut, edit, add filters and motion elements to create trendy videosCrop videos for social media with intelligent focal point detectionInstantly apply color settings from another clip with Color MatchingEasily replace the background of your videosUse Motion Tracking to add cool elements to make fun videosAccess to 20,000+ cloud-based effects and templates from FilmStock
How Much Does it Cost?
Filmora X is available on Mac and Windows. The software comes in flexible pricing plans, including yearly subscription plans and lifetime plans. You can use the free trial option to see if Filmora X is the right choice for you before committing to a premium plan.
2. DaVinci Resolve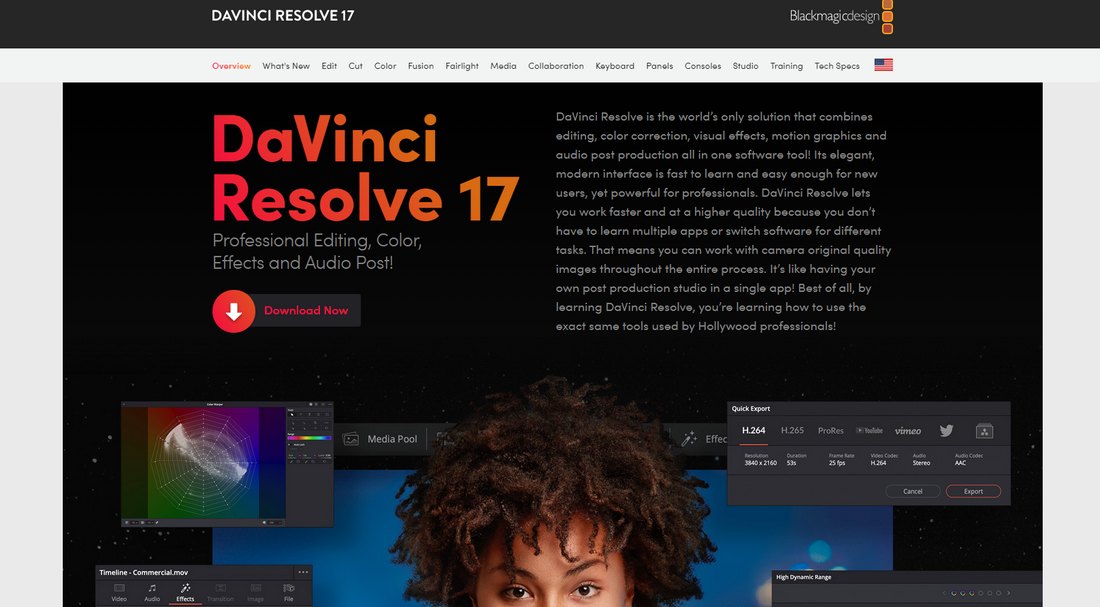 DaVinci Resolve is a popular video editing software that even Hollywood filmmakers use to produce movies and videos. This software can handle both complex videos and simple social media clips.
DaVinci Resolve has an advanced editor that takes some time to learn and get used to. But, this app is completely free to use. If you're on a tight budget, it's the best free iMovie alternative you can use.
DaVinci Resolve also supports third-party templates. With these, you can easily create videos without having to spend hours creating your own intros, slideshows, or transition effects.
Main Features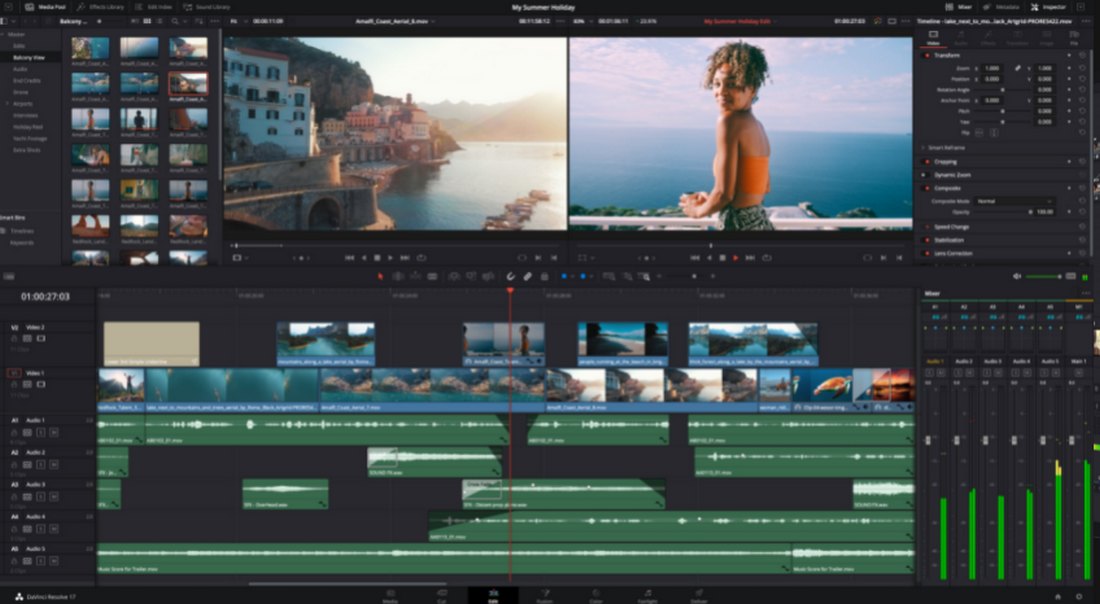 An all-in-one editor for producing Hollywood-quality videosCut, edit, add effects, and color grade videosAdd incredible 2D and 3D animations and visual effects using FusionUse Fairlight for audio post-productionAccess to hundreds of video effects with Resolve FX (premium)AI-powered DaVinci Neural Engine makes video editing much easier (premium)
How Much Does it Cost?
DaVinci Resolve is free to use. It's available on Mac, Windows, and Linux. There's also a premium version you can get for $295. This version includes some of the advanced features of the app like its Neural Engine and FX filters.
3. HitFilm Express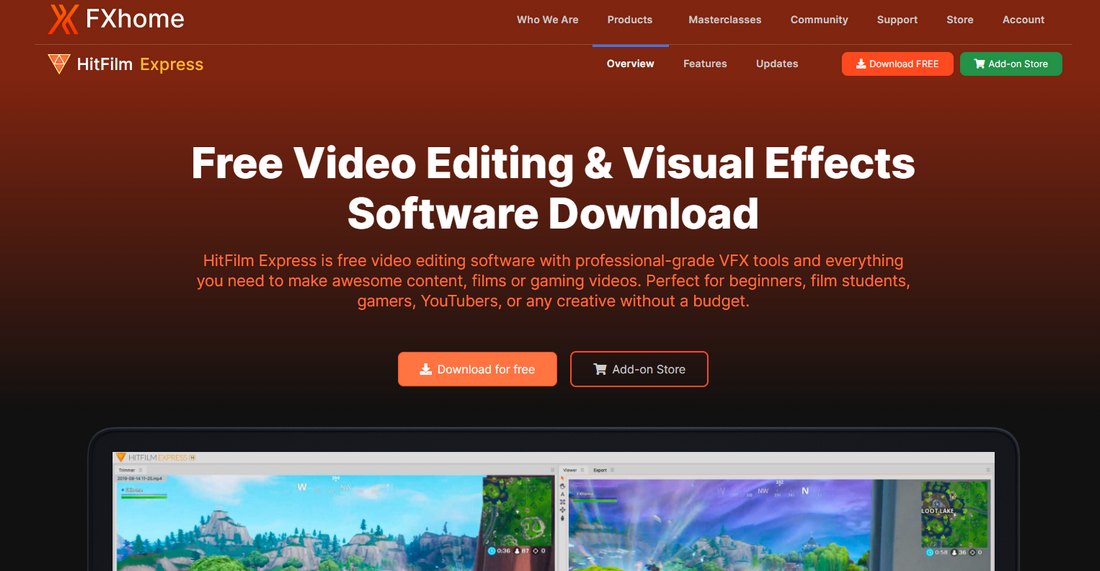 HitFilm Express is another free video editing app you can use to edit and produce videos. This software, however, has a simple user interface compared to DaVinci Resolve.
HitFilm Express includes many useful tools you can use to create various types of content. It even has a built-in voice recorder for adding voiceovers to your videos.
The add-ons store gives you plenty of options for customizing the editor to your preference. You can use them to add visual effects, split-screen masking, instant beautifying effects, and much more.
Main Features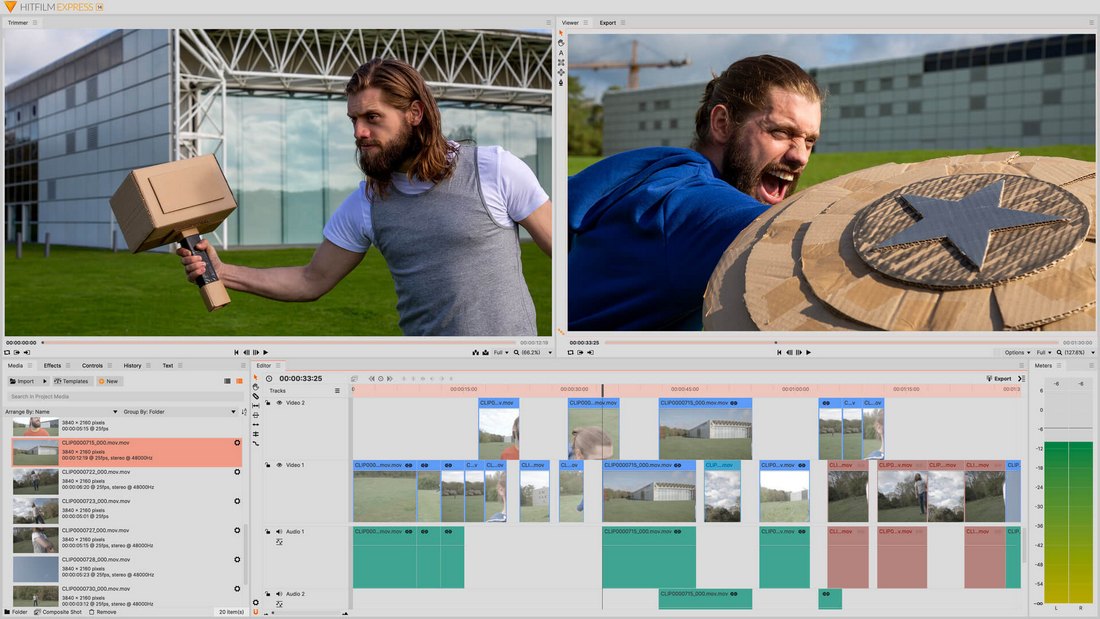 Beginner-friendly editor for producing all types of videosLots of tools for trimming, animations, audio mixing, and moreCreate cool visual effects and particle systemsUse LUTs and color grading tools to give a brand new look to your videosPerforms great on even low-end laptops
How Much Does it Cost?
HitFilm Express is available on Mac and Windows. It's free to use for as long as you want. You can also buy add-ons for adding more features to the editor. Or you can switch to the premium version of HitFilm for $349.
4. Adobe Premiere Pro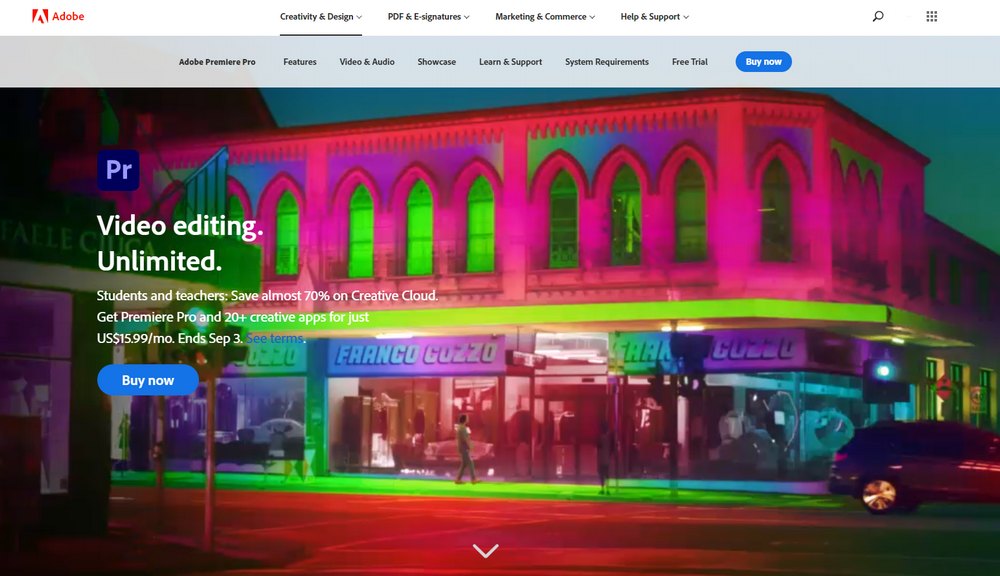 Arguably the most popular video editor that everyone from Hollywood film producers to social media influencers use. Premiere Pro is a great choice for advanced users who wants to create sophisticated videos with VFX.
Beginners can also use Premiere Pro templates to create professional videos with ease. You can find thousands of amazing Premiere Pro templates all over the web. This makes producing videos much easier with minimum effort. And it's part of why we included Premiere Pro on this list.
Main Features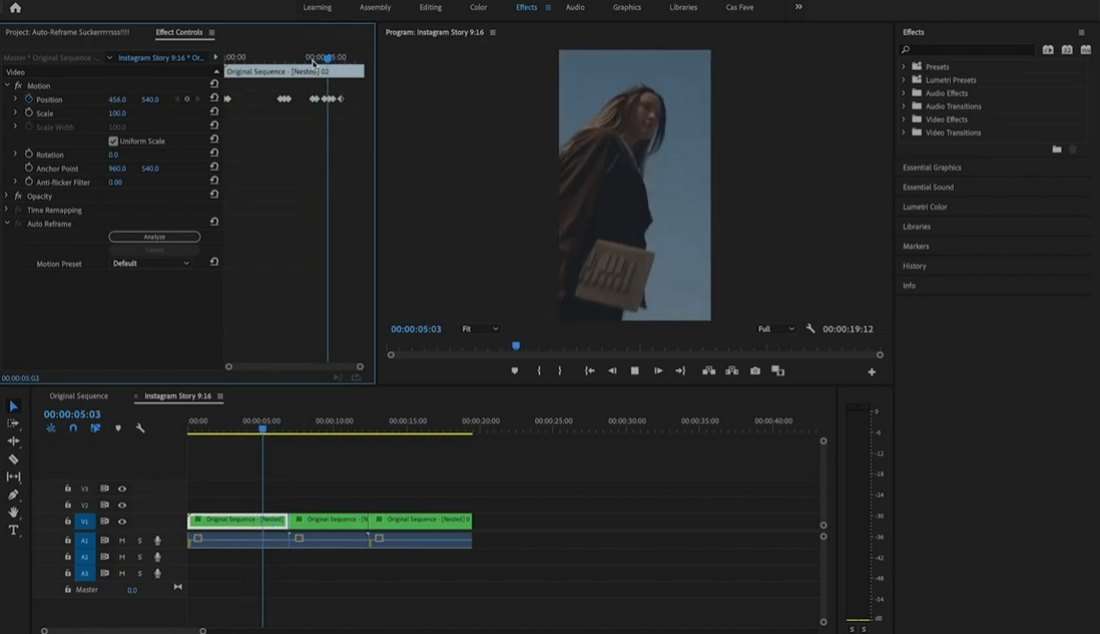 Advanced editor for producing professional videosAutomatically crop and format videos for different social platformsEasily color grade videos using Lumetri Color toolsAdobe Sensei AI detects and suggests edits for videosAdd visual effects, transition animations, openers, and morePlenty of free and premium templates to choose from
How Much Does it Cost?
Premiere Pro is available as part of the Adobe Creative Cloud subscription. It costs $20.99 per month to use the app.
5. Biteable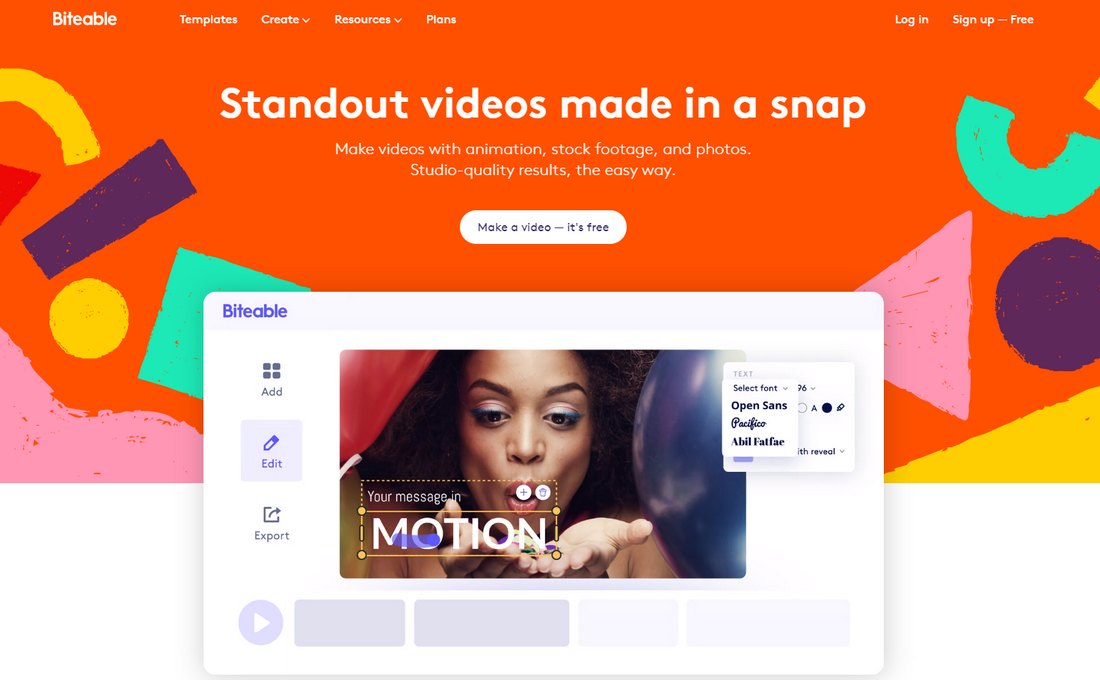 Biteable is a different type of a video editing software made specifically for producing content for social media. It's more like a video composing platform.
Biteable gives you access to a huge library of images, stock video, and animations you can use to create trendy videos for social media.
You can also upload your own videos to edit, cut, trim, and turn them into fun social media promos, TikToks, Instagram Stories, and even advertisements.
Main Features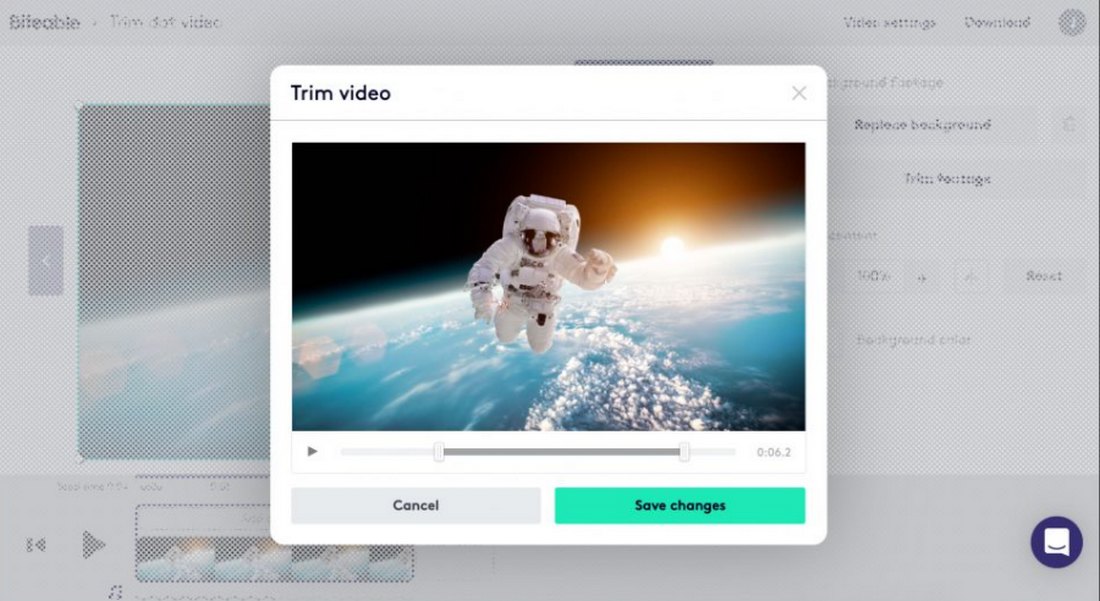 A very simple, beginner-friendly web-based editor for creating social media videosAccess to over 4 million resources, including video clips and animationsEasily cut, crop, edit, and trim videos with just a few clicksMake completely animated videosQuickly resize videos, turn images into videos, and create montages
How Much Does it Cost?
Biteable is a web-based software and you can use it on any platform. The app has a free plan with unlimited use. But the videos you export will have a Biteable watermark.
To remove the watermark and access more features, you can subscribe to a premium plan starting at $19 per month.
Which iMovie Alternative is Best?
When considering ease of use, affordability, and features available for creating content for social media, Wondershare Filmora X is a strong contender.
It's very beginner-friendly so anyone could start using the app right away. Gives you access to many useful tools like AI Portrait, AR stickers, and motion tracking. It even lets you buy the software with a subscription or pay a one-time fee.
It simply checks all the boxes. You can use the free trial to test drive Filmora X as well.
If you're looking for a free iMovie alternative, both DaVinci Resolve and HitFilm Express are good choices. But they do involve a bit of a learning curve.